The Australian Government has provided the first look at Australia's new icebreaker, showcasing a modern, sophisticated ship that will offer scientists unprecedented and extended access to the Southern Ocean and Antarctica.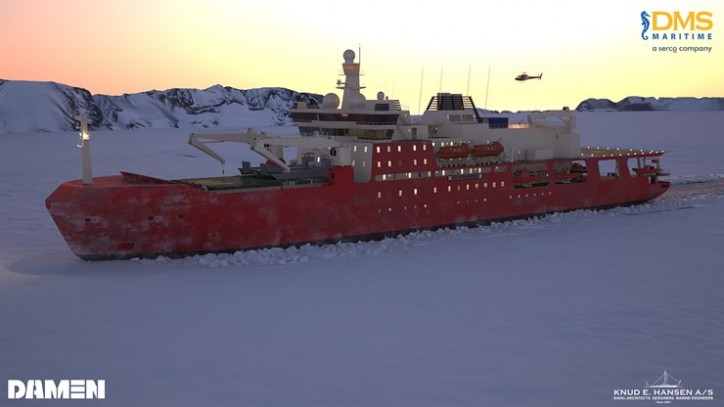 The once-in-a-generation investment by the Australian Government will form the centrepiece of Australia's Antarctic presence and influence the shape of Australia's Antarctic programme for decades to come.
The icebreaker will be faster, larger, stronger and offer increased endurance compared with the ageing Aurora Australis which has been battling the stormy Southern Ocean since 1989.

The new ship provides a modern platform for marine science research in both sea ice and open water and a moon pool for launching and retrieving remotely operated vehicles.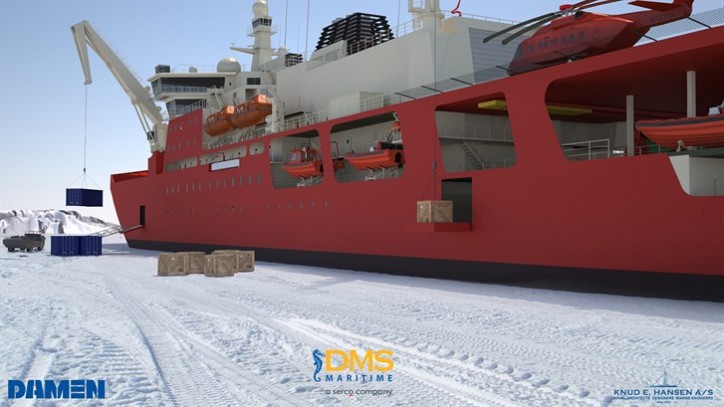 A multi-beam bathymetric echo sounder will enable seafloor mapping, while portable and flexible science laboratories will offer scientists space to conduct cutting edge research.
Australia's Prime Minister Malcolm Turnbull has defended the government's decision to select a British-based operator and Dutch shipyard for Australia's $1 billion Antarctic icebreaker project.
The British Serco-owned Australian company, DMS Maritime, is close to sealing a deal with the government over the yet-to-be named icebreaker, to be commissioned in 2019.
It is being designed by Danish naval architects, Knud E. Hansen, and built by the Netherlands-based Damen Shipyards.
Source: knudehansen.com