A ship carrying grain has caught fire off the coast of Victoria in Australia.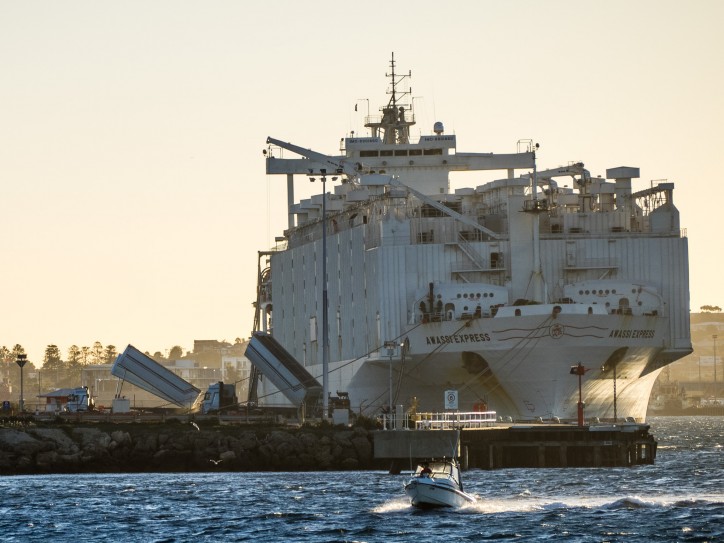 Image: Andrew Priest
Fire crews were called to reports of smoke billowing from the livestock carrier Awassi Express in Portland, on Victoria's southwest coast, on Tuesday night (November 03), the Country Fire Authority said.
A silo filled with 800 tonnes of grain caught fire on the ship, which had no livestock on board at the time, and crews remain at the scene to keep control of the blaze.
A CFA spokeswoman said the grain may have self combusted but the cause will be investigated.
Source: 9news.com.au