The International Transport Workers Federation (ITF) is investigating how a Chinese junior officer died on board a cargo ship, just before it arrived in the Port of Newcastle.
The Marshall Islands 'flag of convenience' bulk carrier Yangtze Oasis arrived on Friday, October 30 in Newcastle, Australia.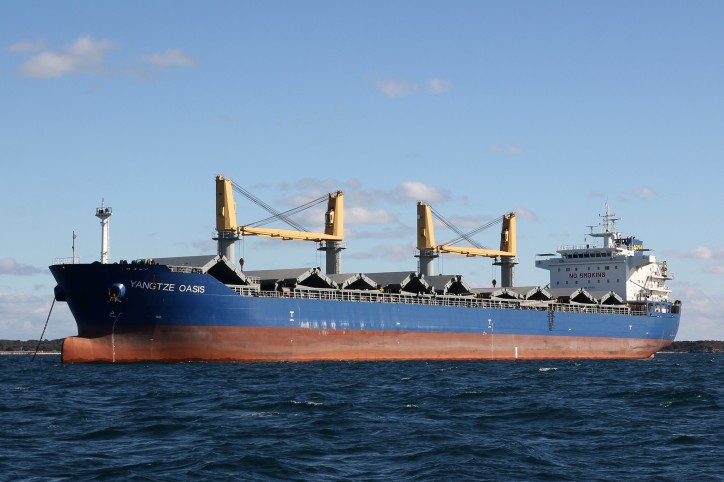 Image: Hans Fairhurst
The union's national co-ordinator Dean Summers said the young man's death is being investigated by the New South Wales Coroner.
"We're trying to find information," he said.
"One of the problems about a flag of convenience vessel is that it's able to hide behind a very heavy shroud of secrecy. So we can't find and we can't engage the owners, we can't engage the operators. All our information is being blocked and it's just so frustrating. We seek to find out exactly what happened on board this vessel."
Mr Summers said NSW Water Police have been on board the Yangtze Oasis, and asked a forensics team to investigate.
"We've realised a huge spike in deaths of seafarers on ships, and it's all put down to suicides," he said.

"This case has gone off to the NSW Coroner, and we're watching that very carefully. In the meantime, we'd like to speak to the surviving crew, the captain, everybody else in regards to this ship. Those seafarers left on board have a right to be represented, and protected, and have their problems heard."
A Senate Inquiry into 'flag of convenience' shipping is already underway, along with an inquest into the 2012 deaths of two Filipino crewman on a Japanese coal ship, including one in Newcastle.
Source: abc.net.au