A cargo ship has been hauled to a secure location four days after it flipped over near Ho Chi Minh City, leaving two crew members dead and two others still missing.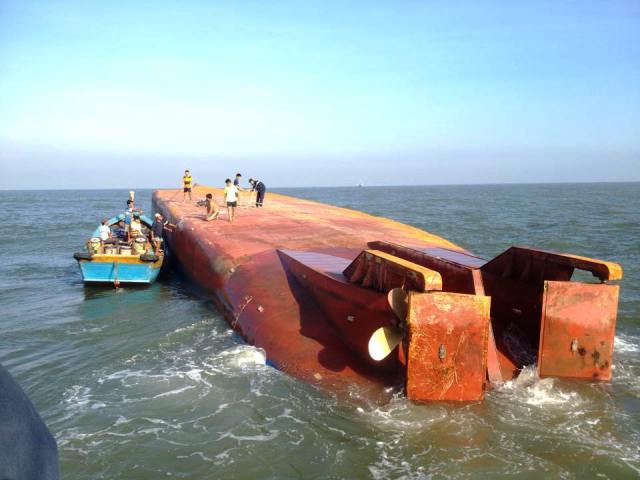 Image: danviet.vn
The Hoang Phuc 18 was moved from Can Gio District to Sao Mai Beach in the coastal town of Vung Tau for investigation on Tuesday afternoon, said Pham Hien, director of the Vietnam Maritime Rescue Coordination Center of Region 3.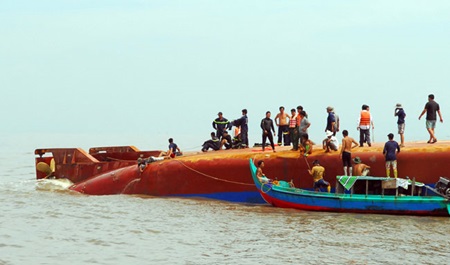 Hien said divers will check the vessel again to search for the missing crew members. The HCMC Maritime Department will investigate the incident.
The Hoang Phuc 18 with a crew of 17 capsized at around 7 p.m. last Friday (October 30) on the Soai Rap River in Can Gio District.
Thirteen crew members have been saved, according to Nguyen Dinh Viet, deputy head of the Vietnam Maritime Administration.
At around 9 a.m. local time on Sunday, rescuers found two bodies around 4-5 nautical miles from where the ship capsized. The bodies were later identified as of two of the crew members .
Two remaining crew members are still unaccounted for.
Source: Thanh Nien News