Three Chinese naval ships have arrived at a US Naval Station Mayport in Jacksonville, in the US state of Florida, reports Xinhua.
The "goodwill" visit will help build trust and increase understanding, according to the Mayport Public Affairs Office. Their friendly visit is part of a world tour showcasing the advances in China's maritime capabilities.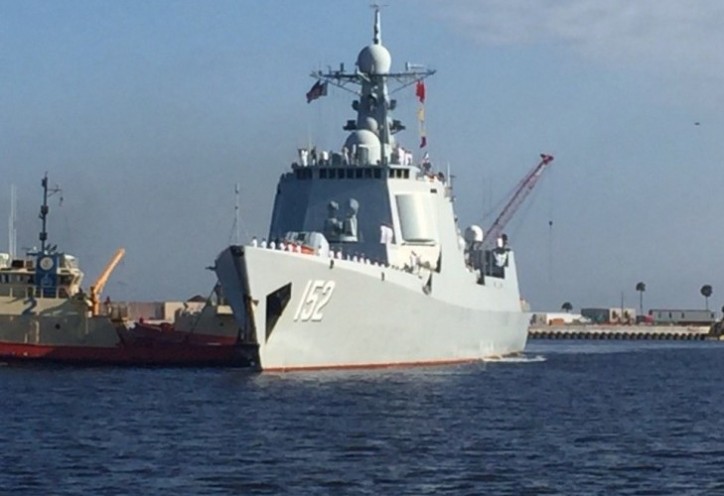 It comes at a time of tensions between the two countries over the South China Sea, but it is aimed at uniting rather than dividing. The trip itinerary includes visiting each other's ships, attending cultural events around the area and participating in Mayport's fall sports week.
The Jinan missile destroyer, one of three People's Liberation Army ships docking for the first time in the Eastern US, on a world tour, showing China is establishing a world class navy.
These ships are part of an international coalition and have seen action recently in the Gulf of Aden chasing Somali pirates away. Their commander says the Chinese Navy along with the US are taking on global responsibilities.
China's Ambassador to the United States is hailing this is a significant milestone in military-to-military exchanges between the two countries. Cui Tiankai also says this is also a sign China's navy has the ability to get around the world.
"The long trip proves the Chinese Navy is capable of safeguarding peace and stability around the world. We also want to show our troops' determination to protect peace and stability through this goodwill visit," he said.

"Our visit this time and the following marine joint exercise show that the two countries' navies cooperate over the distance of the Pacific Ocean and join hand-in-hand in the Atlantic Ocean. It indicates the promotion of mutual trust and the currency of building a new relationship between the two navies," said PLA Navy commander Wang Jiaxun.
Source: marinelink.com