A fire alert on a cargo ship Flevoborg carrying thousands of tonnes of wood pellets sparked a massive land and sea emergency response at the Port of Tyne (UK).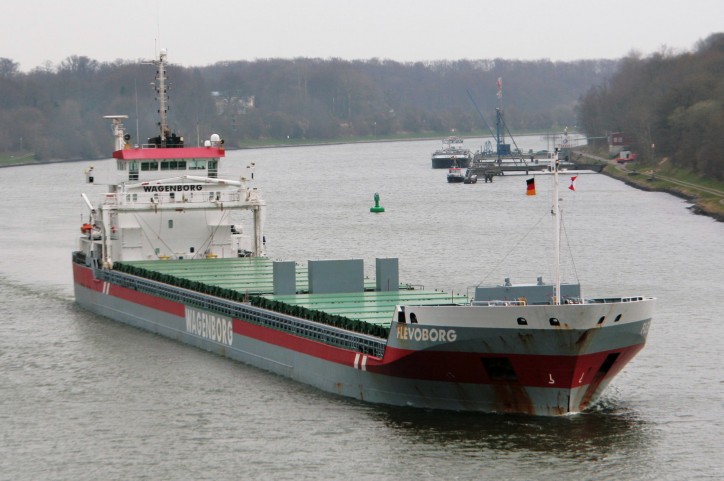 Image: Wolfgang Berthel
Dozens of firefighters, six pumping appliances and a fire boat were called out to Tyne Dock west side Thursday morning (Nov 5) after part of the vessel's 11,000 tonne load housed in the ship hold overheated.
A total of 43 firefighters turned out at 8.26am local time and spent hours on site ensuring the area was safe. The fire boat was used to transport officer onto the cargo ship Flevoborg (managed by Wagenborg Shipping BV), after the overheating cargo led to a major alert soon after its arrival in borough waters.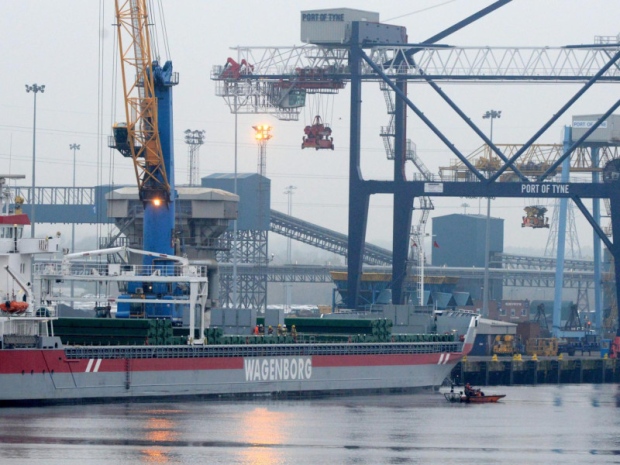 Image: shieldsgazette
The overheating of pellets on board was spotted when the hulls of the ship were opened. Crews unloaded 100 tonnes of smouldering pellets and left them cooling on the dockside.
Port operations remained unaffected while the fire service attended the incident.
A spokeswoman for Port of Tyne said: "Tyne and Wear Fire and Rescue Service were at the Port of Tyne and are working with the port, dealing with a cargo of wood pellets, which overheated and was smouldering in the hold of the cargo ship that arrived at Riverside Quay, Port of Tyne, South Shields, earlier on Thursday morning. Normal port operations were not affected."
The fire service were on site at the Port of Tyne for over eight hours until the incident was dealt with.
Tyne and Wear Fire and Rescue is working with the Port of Tyne and the relevant authorities to find out why the ship's cargo overheated.
Source: shieldsgazette.com