The Wasp was placed on lockdown for four and a half hours Thursday (Nov 5) after someone called in a bomb threat in the vicinity of the pier of Norfolk Naval Station (Virginia, U.S.) where the amphibious assault ship was moored.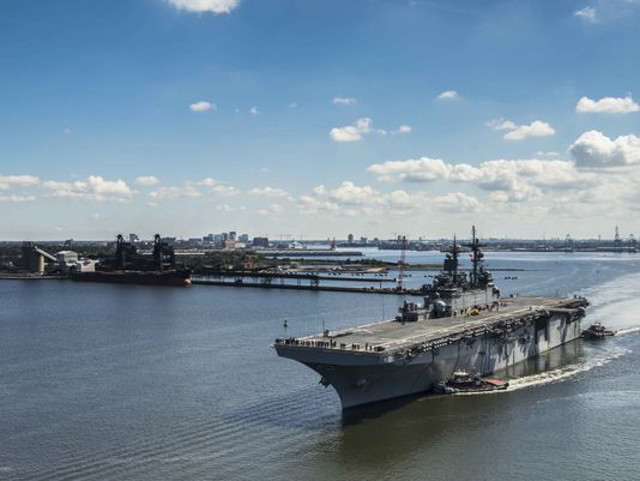 Image: MC3 Michael T. Forbes II/Navy
Norfolk Naval Station spokeswoman Kelly Wirfel said the bomb threat was called in about noon local time. She said Pier 11 had been searched by military dogs and that divers were in the water around the pier and the ship checking for threats. Access to the pier was limited to emergency officials, she said.
As of 6:30 p.m., officials were still conducting a thorough inspection of the area, but the lockdown for onboard personnel had been lifted, Wirfel said.
Source: hamptonroads.com