About 7,500 litres of diesel fuel have leaked into the St. Lawrence River from a cruise ship docked in Quebec City, Canada.
Urgences-Environnement and the Coast Guard were still working Sunday afternoon (Nov 8) to contain the spill, which was first noticed around 7:30 a.m. local time.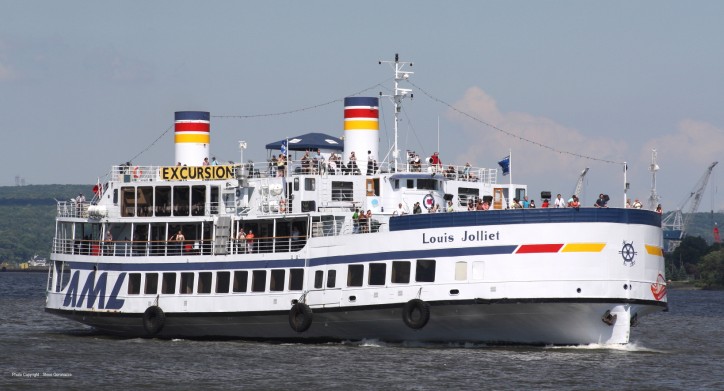 Image: Steve Geronazzo
The diesel was leaking from the Louis-Jolliet, a boat that could transport up to 1,000 passengers. But the leak would likely have a minimum impact on river ecosystems, said Urgences-Environnement spokesperson Frédéric Cournier.
"We are here to make sure it's all cleaned up," said Cournier, adding that the owner of the cruise ship, Croisières AML, was also helping with the operation. "Luckily the weather and the tides this morning made it such that the diesel stayed put."
Clean-up teams have set up booms to further contain the oil, and are using special machinery to pump it out of the water.
Cournier could not pinpoint the cause of the leak and said it was too early to say whether fines would be eventually levied on the owner for negligence.
Source: montrealgazette.com