Reefer vessel owner and operator Seatrade has agreed to acquire four handy-size reefer new-buildings of 300,000 cubic feet, to be delivered by China's Guangxin Shipbuilding & Heavy Industry in summer 2017.
The vessels are of an eco design and are equipped with an environmentally friendly refrigeration plant to cool the under-deck space whilst they are able to carry refrigerated containers on-deck, Seatrade said.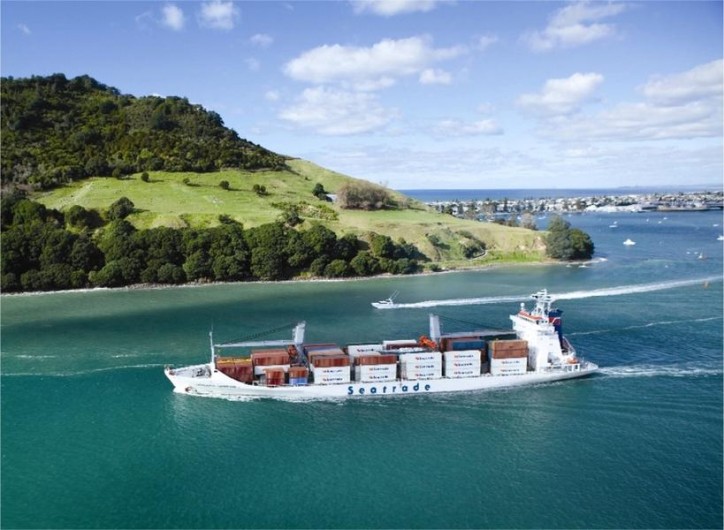 Image: Seatrade
"This acquisition represents another significant step in Seatrade's commitment to further develop its services and logistical systems dedicated to the transportation of perishable goods," the reefer owner adds.
The value of the contract has not been disclosed. The order is part of the larger new-building program involving 6 + 6 optional high specification reefer container vessels and another 4 optional handy-size reefer vessels.
The specialized handy-size reefer vessels will be employed in the GreenSea Reefer Pool, whilst the reefer container vessels will be employed in the Seatrade Pool in current and newly developed trades, being an integrated part of the FDD (Fast, Direct & Dedicated) concept developed by Seatrade in recent years.
As transit times and associated indirect costs are increasing on services operated by larger container lines, Seatrade believes that there remains a clear demand for FDD services operated by specialized reefers, specialized containers vessels as well as hybrid vessels.
In addition, Seatrade said that it was seeking opportunities to increase its fleet with further acquisitions of new-buildings and/or modern second-hand tonnage, combined with possible strategic alliances with third-party owners in the same segment.
Source: seatrade.com