In a dramatic turn of events, China has asked India to play a "constructive and positive" role in safeguarding peace and stability in the disputed South China Sea, reports PTI.

This statement comes as a guarded reaction to Indian Defence Minister Manohar Parrikar's call for ensuring freedom of navigation in the strategic waters amid escalated Sino-US tensions.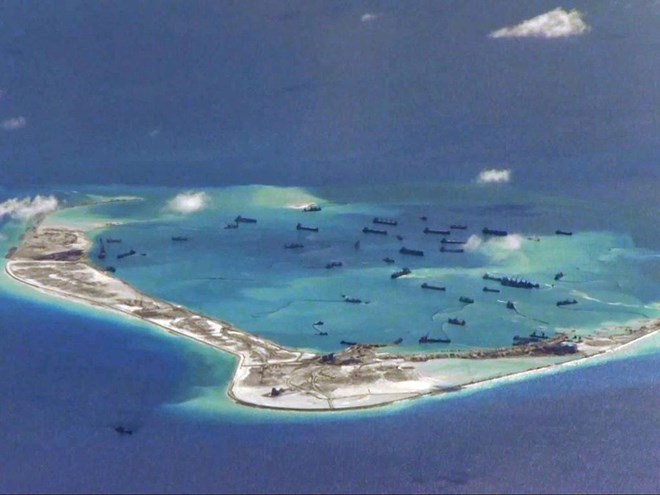 "We hope that countries who really care about freedom of navigation in the South China Sea (SCS) can play (a) constructive and positive role" in peace and stability of the region, Chinese Foreign Ministry spokesperson, Hua Chunying said.
Addressing the third ASEAN Defence Minister's Meeting (ADMM+) at Kuala Lumpur Mr. Parrikar said the situation in the South China Sea and recent developments there have attracted interest and concern.
Parrikar backed the legitimacy of freedom of navigation concerns in the South China Sea — a pet theme of the United States — but fused it with an early conclusion of a Code of Conduct (COC), of which China has been a strong advocate.

Parrikar had hoped that all parties to the South China disputes would abide by the DOC.

Parrikar further described the SCS as an important zone as far as global trade is concerned, saying that big powers (like China) should allow the international community to enjoy the freedom of navigation in international waters, the right of passage and overflight, unimpeded commerce and access to resources.

According to him, India and other countries in the region are concerned about the recognised principles of international law, including the 1982 UN Convention on the Law of the Sea.

Parrikar's statement at ADMM+ — which consists of eight countries — comes after the US maneuvered its destroyer USS Lassen in SCS last week inviting a strong protest from China.

India has been working bilaterally and multilaterally with all the states in the region to enhance the security and stability from Indian Ocean to the Pacific.
Related news: China's naval commander: Minor incident could spark war in South China Sea
Source: marinelink.com