The war on illegal fishing continued on Sunday (Nov 8) as the Indonesian Navy seized three Philippine boats being used for illegal fishing in North Sulawesi waters.
Navy spokesman Admiral M. Zainuddin said on Wednesday that the three boats had been caught fishing in Indonesian waters within the special economic zone in the Pacific Ocean.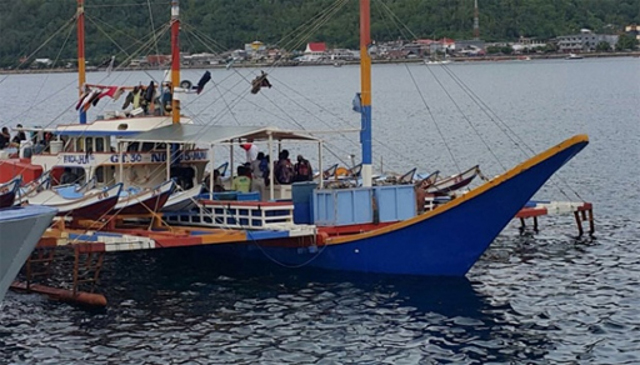 "The three boats included one fish-transporting ship and two fishing vessels," he said as quoted by newsportal tempo.co on Wednesday.
Zainuddin said the Navy had guided the boats to Tahuna Naval Base for legal processing. The Navy is holding 32 crew members in custody.
The three boats are Trinity S-850, with a capacity of 109 gross tons; LBS 40 with a capacity of 18 gross tons; and CA Jhun-Jhun, an aircraft carrier pumpboat with a capacity of 30 gross tons. The boats were caught by Naval vessel KRI Hiu before they had cast their nets.
It was suspected that the boats all intended to fish and then deposit their hauls into the CA Jhun-Jhun.
According to early examinations, the three boats belonged to Alexis Lumbatan, the head of Trinity Home Industry Davao, the Philippines.
The government announced a war on illegal fishing when President Joko "Jokowi" Widodo took office last year, and a vision of developing the maritime sector and turning Indonesia into a global maritime axis. Maritime and Fisheries Minister Susi Pudjiastuti has since implemented harsher treatment of foreign vessels caught fishing illegally in Indonesian waters.
Source: thejakartapost.com