Fire erupted in cargo holds of a general cargo vessel HONG YAN at around 02:00 Tokyo time on Thursday, November 12, docked in Kawasaki port, Honshu island, Japan.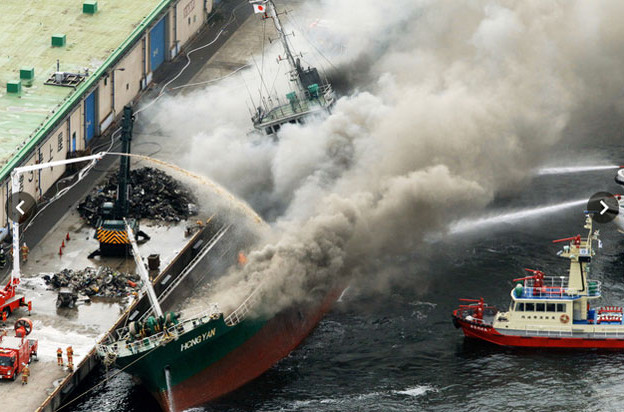 The general cargo ship was loaded with unconfirmed quantity of scrap, which caught fire. Fire fighting teams and firefighting boats are making efforts in taking control over the fire.
As VesselFinder reported there was another incident on November 8 when freighter, SOYA MARU, loaded with scrap and destined for China also caught fire in Japan Inner Sea.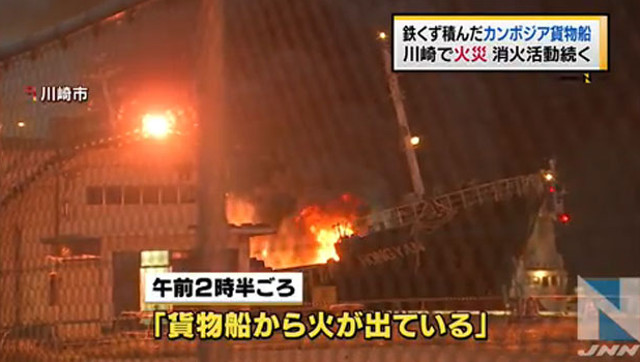 The Hong Yan is 2346-dwt general cargo ship, built in 1985, sailing under the flag of Cambodia. The vessel is managed by the Chinese company Yantai Haiping Ship Management.
Related news: Cargo Ship Soya Maru on fire off Japan
Source: fleetmon.com