A man who deployed a life raft and jumped off the ferry Coastal Celebration in the evening Nov 4, 2015, could be facing a fine of $40,000.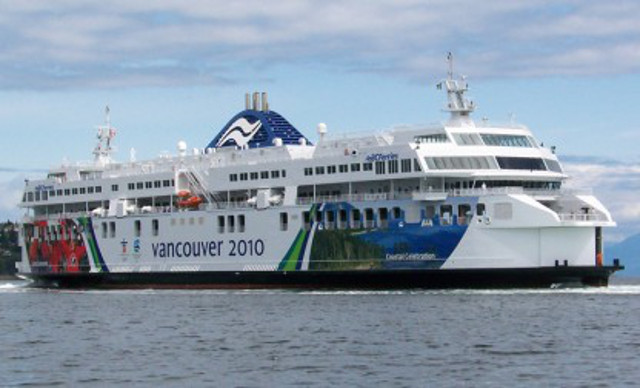 The cost is for the repair of the damaged life raft, outfitting the vessel with the replacement life raft, the overtime pay for the crews on the two vessels that were involved in the search and rescue, and the extra fuel that was consumed as a result. These costs did not include extra costs incurred by the RCMP, Coast Guard, and Royal Canadian Marine Search and Rescue (RCM SAR). The man was later found on Galiano Island.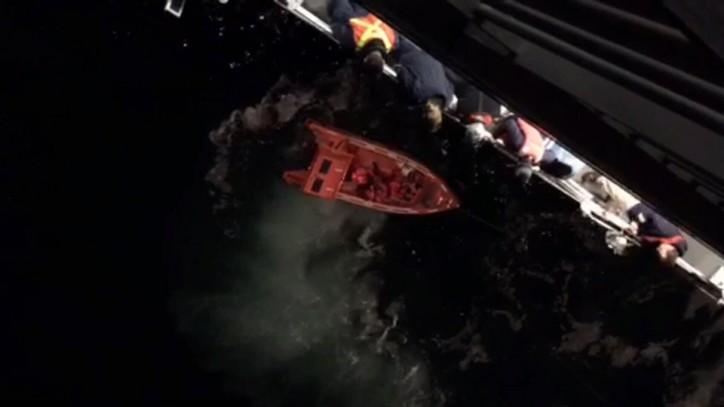 Image: Twitter/@snailbirdfish
The incident occurred when the ferry was traveling through the Active Pass on the Tsawwassen to Swartz Bay route. It prompted a major search and rescue operation involving the Coastal Celebration, B.C. Ferries' vessel Spirit of British Columbia, RCMP, the Canadian Coast Guard, and the RCM SAR.
Shortly after the initial call for rescue, police responded to reports on Galiano Island of a naked man who had just entered a residence. He was apparently soaked, incoherent, and not responding. It is alleged that he began to throw furniture and other items around the home causing damage.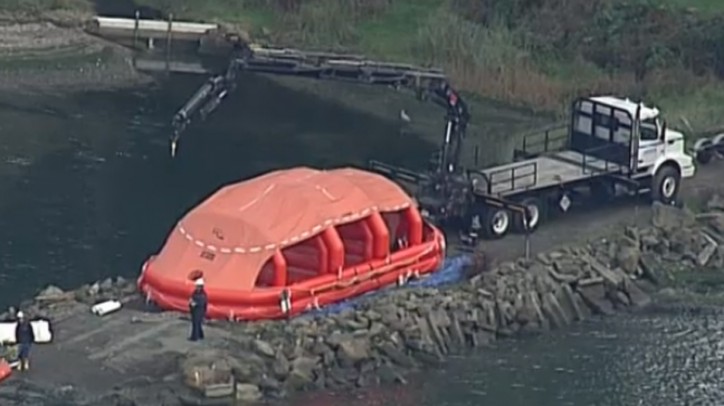 Image: CTV
The lone female resident escaped her home without injury, fleeing to a neighbour to call for help. The male then walked to a nearby resort and intruded into one of the cabins. He was later arrested by police, with the help of police dogs, and taken to Royal Jubilee Hospital for assessment.
Police was recommending charges for break and enter, unlawfully in a dwelling, and mischief under $5,000. Additional charges will also be pursued by British Columbia Ferries as federal law maintains that tampering with life saving equipment on a vessel is a punishable offence.
Source: vancouverisland.ctvnews.ca