The Defense Ministry of Japan said Thursday (Nov 12) that a Chinese navy ship sailed near the Japanese-controlled Senkaku Islands in the East China Sea.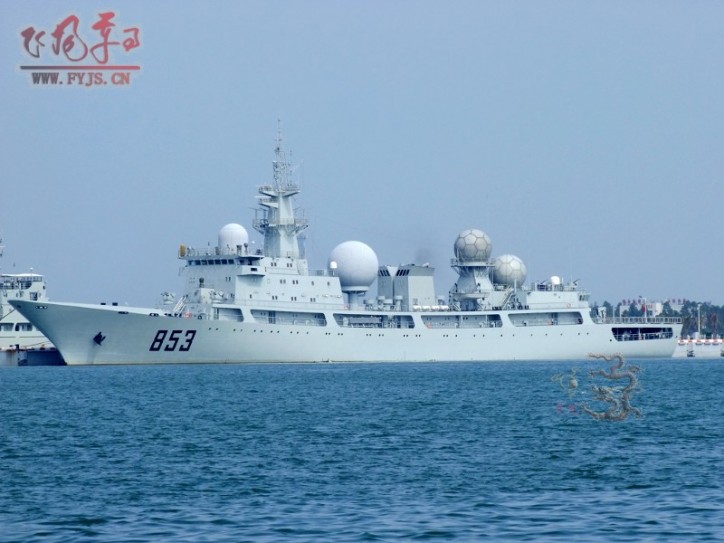 Representative image of Chinese Dongdiao-class auxiliary general intelligence (AGI) Tianwangxing (853) ship
The Dongdiao-class intelligence-gathering ship did not enter Japanese territorial waters around the islets, but repeatedly sailed from east to west and vice versa near Japan's contiguous zone outside the territorial waters, according to the ministry.
A Chinese ship had never shown such abnormal movements before, it said. The Self-Defense Forces are carefully monitoring the situation, ministry officials said.
The Japanese government has informed the Chinese side through diplomatic channels that Tokyo is watching the incident with close attention.
According to the ministry, a Maritime Self-Defense Force P-3C patrol aircraft spotted the Chinese navy ship traveling west outside the contiguous zone south of the Senkaku Islands around 5 p.m. Wednesday (8 a.m. GMT).
Toward 7 p.m. Thursday, the Dongdiao-class ship repeatedly sailed from west to east and from east to west.
Some officials in the ministry believe the Chinese ship was trying to intercept communications. The islets are claimed by China, which calls them Diaoyu.
Source: japantimes.co.jp