Brazil's second-largest container terminal, Terminal de Conteineres de Paranaguá at the port of Paranagua, will soon be able to handle ships of more than 10,000 twenty-foot-equivalent units as a result of dredging.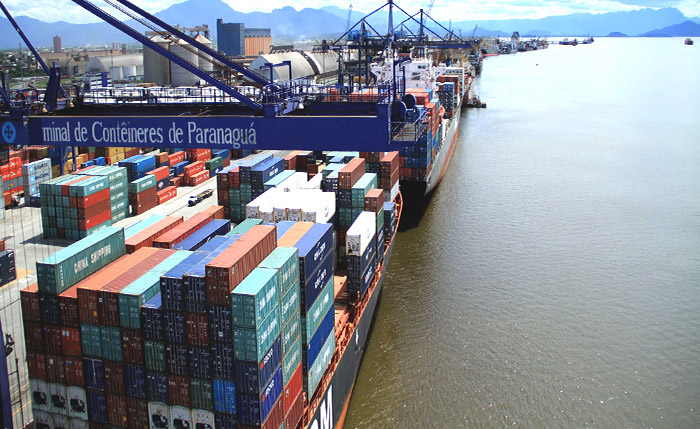 Image: tcp.com.br
The Administração dos Portos de Paranaguá e Antonina, the port authority for Paranagua, which is also Brazil's biggest port for grain exports, will be disbursing – on behalf of the federal government in Brasilia – 394 million reais ($103.77 million) to deepen the main channel to TCP and other terminals to 52.49 feet.
The works will increase the low tide draft at berths of 40.35 feet to 45.27 feet. Brazil's new Special Ports Minister Helder Barbalho said the extra draft will allow for an additional 1,050 containers to be stowed per voyage.
Once completed, the maximum length of container vessels calling at TCP will be 366 meters (1,200 feet), up from today's 336 meters. Vessels in the range of 6,000 to 9,000 TEUs will soon be replaced by vessels of more than 10,000 TEUs. The dredging will also position the port to capitalize on the opening of the expanded Panama Canal in 2016, when the size of ships transiting the canal will increase to 14,000 TEUs from 5,000 TEUs today.
Paranaguá's hinterland includes the states of Santa Catarina and Parana, which are home to large numbers of chicken exporters that provide a good percentage of TCP's throughput. During the first eight months of this year TCP handled 470,000 TEUs, which was 6 percent higher than for the same period of 2014. The terminal handled 757,000 TEUs in all of 2014.
Source: joc.com