Two Chinese-flagged general cargo ships collided at around 3 am on Saturday, November 14, off Shantou and near the Nanpeng island in the Taiwan Strait, according to local media.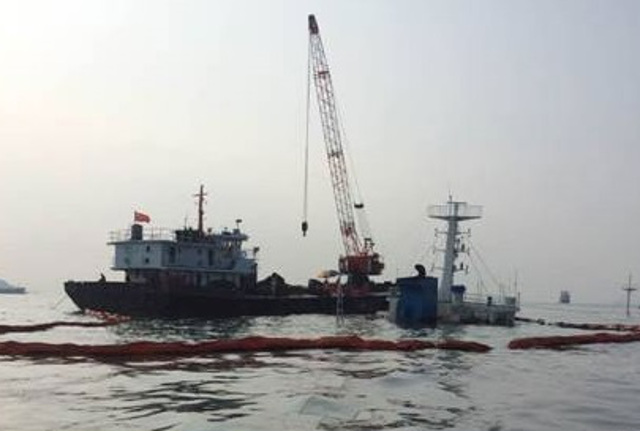 One of the cargo vessels, namely Ji Xin 9, struck the other, Guang Yun, portside and caused a breach in the front side of the ship, upon which the vessel started taking on water and developed a list. Guang Yun also suffered power loss and damage to its steering.
According to the report, Guang Yun's crew of 26 were ordered to transfer aboard Ji Xin 9, from where they boarded the Shantou Coast Guard salvage vessel. The salvage team managed to stop the water leak and commence salvage operations.
Guang Yun was en route from Zhoushan to Dong Guan. The Ji Xin 9 reached Shantou under its own power.
There were no oil leaks reported at the scene.
Source: worldmaritimenews.com