The 165 meter long ro-ro passenger ferry Paglia Orba allided with the dock at Marseille, France in the night on November 20.
Strong winds caused the Paglia Orba to break its moorings during the night and the vessel struck the dock.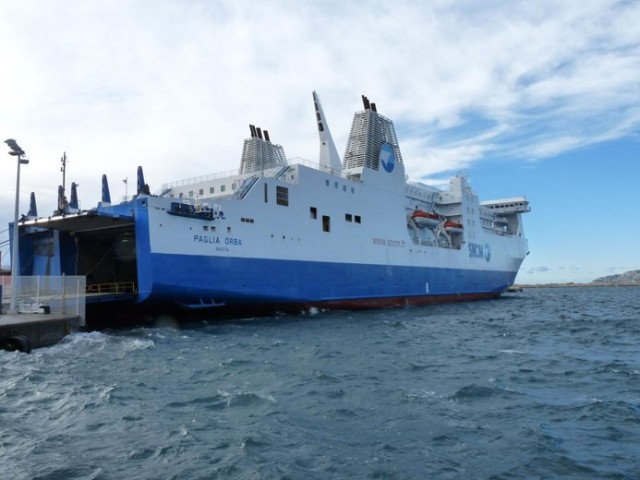 Image: laprovence
The ferry sustained a dent above the waterline, but no water ingress. No reports of injuries or pollution released.
The Paglia Orba was moved to a sheltered berth 7 in the Léon Gourret basin where its hull was inspected in the morning of Nov 21 where it was inspected.
Reports state the vessel was to resume its normal voyage to Corsica.
Source: laprovence.com