The Malaysian Maritime Enforcement Agency (MMEA) on Nov 22, 2015, detained three vessels for illegal bunker oil transfer in the waters of Pengerang, Kota Tinggi, Indonesia.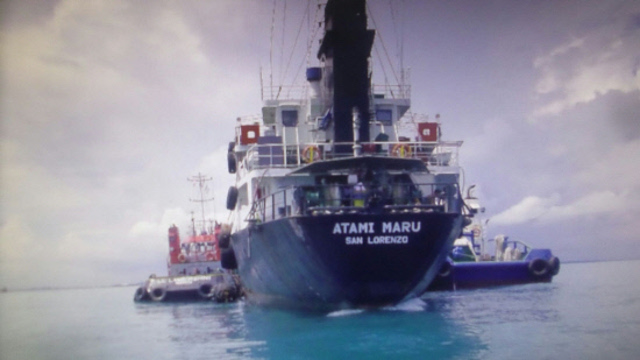 Image: sunpix
The Atami Maru was transferring oil to the tug TB Macallan and the Indonesian-flagged tug LL Lamborghini (IMO: 8672122). The vessels were detained about 9.15 a.m local time 3,8 nautical miles off Teluk Ramunia.
The vessels had also committed other offences such as failure to notify the Malaysian authorities of their arrival in Malaysian waters and anchoring in a restricted area.
Thirty-three people aged between 20 and 50 years – three Malaysians,16 Thais, 10 Indonesians, and four Burmese – were picked up in connection with the case from the detained vessels.
If found guilty, the offenders can be fined not more than RM100,000 or maximum imprisonment of two years or both under Section 49 1B(1)(k) of the Merchant Shipping Ordinance 1952 for illegal transfer of fuel and Section 49 1B(1)(l) of the same act for entering Malaysian waters without approval from the Marine Department.
Two crew members from each vessel has been brought to district maritime office to assist in their investigations.
Source: thesundaily.my