A large cargo ship heading from Anchorage, Alaska to Tacoma, Washington has broken down and is adrift 45 nautical miles west of Skidegate Channel, Haida Gwaii (British Columbia, Canada).
The Ro-Ro cargo ship North Star lost propulsion due to an electrical issue at around 10am local time on Tuesday, November 24.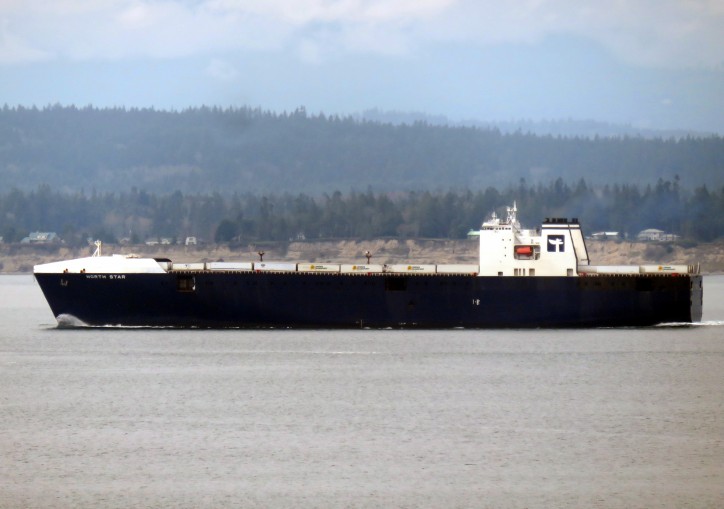 Image: Jim O'Grady
It is not suspected to be carrying dangerous materials and authorities do not believe it will strike land.
Transport Canada and the Canadian Coast Guard dispatched three vessels to provide support. They are the CCGS patrol vessel Gordon Reid and tug Smith Humber, enroute from Prince Rupert Port, and the tug Jeffrey Foss, enroute from Neah Bay, Washington.
In a press release, the Department of Fisheries and Oceans says the vessels will assist the North Star safely to port should it be unable to restore its propulsion.
It adds that conditions are good and expected to remain so.
The Gordon Reid should rendez-vous with the North Star at 4 am local time on Wednesday (Nov 25) at a distance of 20 nautical miles from shore.
Source: cheknews.ca