Gantry crane crashed down on container ship Fortune Navigator in Ta Thuan Port in Ho Chi Minh City, Vietnam at around 23:00 local time on November 24.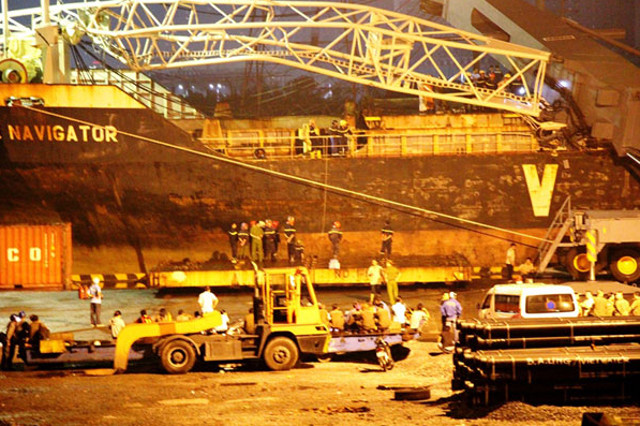 The accident occurred while the vessel was offloading cargo from a Vietnam Ocean Shipping Joint Stock Company. The crane fell down on the cargo and the workers near the vessel.
The number of fatalities and injured people remains unknown. Several ambulances entered the port area.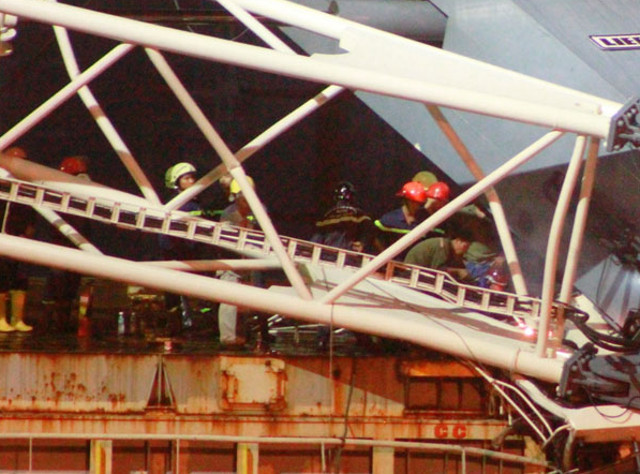 Emergency teams have been working throughout the day to free workers who were trapped under the metal construction.
Rescue under way, some port workers reportedly are trapped inside debris and in the hold. Vessel arrived to Ho Chi Minh from Hai Phong.
The site of the accident has been cordoned off for further investigation.
Source: fleetmon.com