Yara Marine Technologies (Yara) Friday (Nov 27) announced that a Norwegian Cruise Line vessel, the M/V Norwegian Escape, has set sail from Hamburg, Germany featuring five of Yara's sulfur oxide (SOx) scrubbers - said to be the biggest scrubber system of its kind in the world.
"This particular delivery of our small, lightweight scrubber system was special as it is the biggest operating marine scrubber system in the world so far," said Kai Låtun, Chief Sales and Marketing Officer for Yara.
Image: Yara
Yara says that there is one inline scrubber for each of the ship's engines, providing the capacity to clean emissions for 76.8 MW engine power.
Yara explains that the scrubber system is a "simple cylinder that replaces the silencer of a ship engine and cleans the exhaust gas, reducing SOx emissions by up to 99 percent," noting that the system provides the cruise ship's operator with a "simple and cost-efficient" solution for at-sea air pollution.
The M/V Norwegian Escape, said to have a 4,248 passenger and 1,731 crew member capacity, is reported to consume about 11 tonnes of diesel per hour at full cruising load.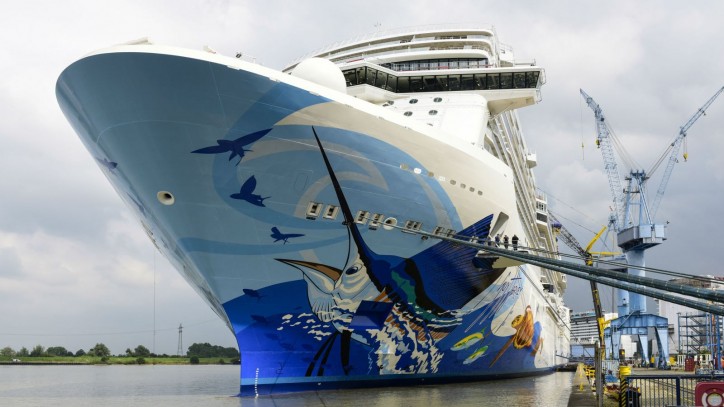 "The system performs as guaranteed, compliance test was passed with flying colors and we had full support from Yara Marine Technologies during installation, commissioning and start up," said Christer Karlsson, Senior Vice President Newbuilding, Norwegian Cruise Line.
In March, Yara announced that Brittany Ferries had successfully installed one of its scrubber systems aboard the ferry Normandie and noted that the device was working "perfectly."
Source: yara.com