INTTRA, the world's ocean shipping electronic marketplace, announced on Wednesday (Dec 2) the results of a customer survey whose 410 respondents overwhelmingly expressed concerns about the readiness of the ocean shipping industry and their own companies and customers for the implementation of Safety of Life at Sea (SOLAS) verified gross mass (VGM) regulations.
The regulations stipulate that containers cannot be loaded onto ships until their weight has been verified and certified.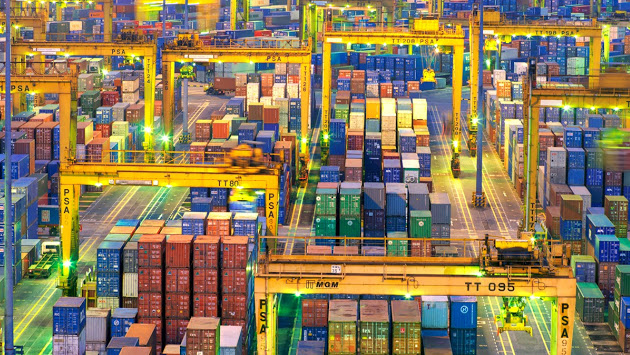 Only 30% of respondents said they expected that their company and/or their customers will be prepared for compliance when the regulations are implemented in July 2016; 48% said they "have their doubts," and 10% said no. Two-thirds of respondents, or 66%, said they expected either a moderate or major disruption in the industry. Respondents foresee the most disruption in Asia-Pacific(42%), followed by Africa (22%).
As a neutral, central party in the ocean industry, INTTRA has launched the eVGM Initiative to facilitate a smooth, collaborative transition to industry-wide VGM compliance through digital means. The initiative is bringing together experts from carriers and NVOCC's, freight forwarders and shippers, terminal operators and Port Authorities, government regulators, and rail and trucking operators.
To date, more than 100 industry participants are registered in the eVGM Forum, an online discussion group for shipping professionals. Several companies are actively engaged in the Initiative, including APL, BDP International, CEVA, Damco, Hapag Lloyd, Hamburg Sud, Kuehne + Nagel, UASC and other INTTRA carriers.
"Some have said that SOLAS VGM could be to the ocean shipping industry what Y2K was to the broader business world," said Inna Kuznetsova, President of INTTRA Marketplace. "These survey results are consistent with that, as they reflect concerns over potential disruption and lack of preparedness. We believe that coordinated action can facilitate a smooth transition. That is the basis of the eVGM Initiative."
Source: www.inttra.com