After its departure from port of Papenburg in Germany on Thursday (Dec 3), around 6 p.m. local time the general cargo ship EMSMOON allided with the Ems bridge of the Leer-Groningen railway in Weener at 6.20 p.m.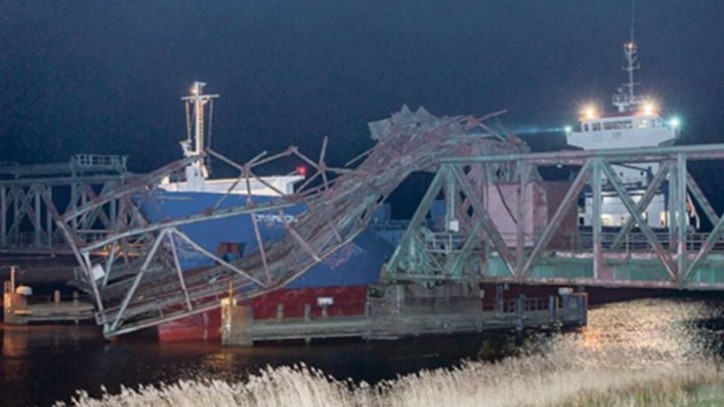 Image by: noz.de / Mentrup
The ship got entangled into the bridge in a way that the tug Gerd Bliede first failed to pull the ship out.
The EMSMOON, which suffered some damage at the foreship in the accident, was pulled out, escorted and moored back in Papenburg at around 11 p.m
Obviously the bascule bridge had not opened when the outgoing ship approached. The bascule was severely bent and pushed away by the cargo ship which had a pilot on board at the time of the accident, parts of it were torn off, others crashed into the river.
The bridge had to be closed for the railway traffic for uncertain time, also the Ems was barred for ship traffic.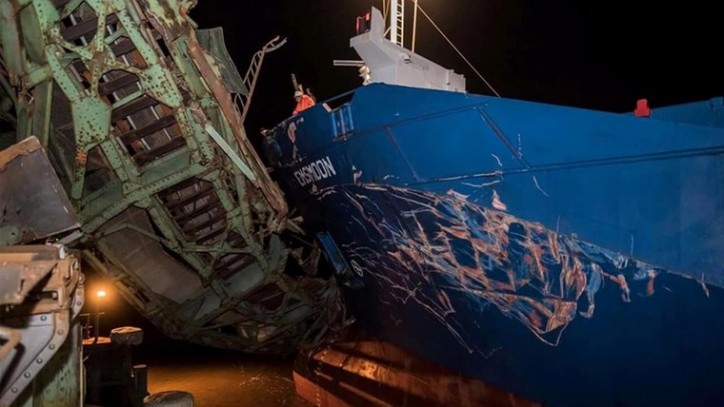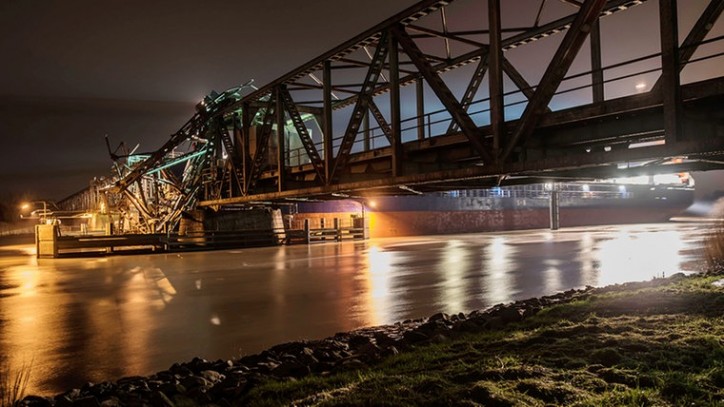 Source: www.ndr.de