General cargo vessel MUNZUR was intercepted by Italian police on December 2 in Tyrrhenian sea northeast of Pantelleria island, near Sicily, on a suspicion of drug trafficking.
A huge quantity of hashish was found, some 11 tons divided into 500 parcels. It was a final stage of an international operation, involving Spain, Portugal, Greek and Italian drug enforcement agencies and Europol.
Vessel was taken to port of Palermo, all 11 crew members, Ukrainian and Georgian nationalities, were arrested. Investigation under way.
According to AIS, cargo ship Munzur was en route from port of Ceuta in Spain via Alger, to Palermo, Italy.
Earlier this year in June, the Italian Financial Guard police seized another 12 tons of hashish, valued for approx EUR 40 million, onboard the Turkish freighter Meryem which was navigating in international waters, west of Sicily's port of Trapani.
After observation from nearby patrol boats and an aircraft, the officers boarded the Turkish vessel and found the big quantity of drugs. Similar to the latest finding some 400 packages, 30 kilograms of hashish each, were found in the hold of the freighter. Meryem crew of ten seamen was also arrested.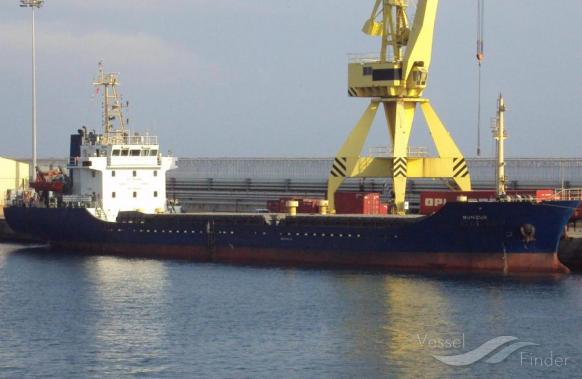 Source: palermo.gds.it