A cargo ship is being towed to port in port of Southampton after it began taking on water and sinking in the English Channel, the coastguard has said.
The EMS Majestic, which is registered in Antigua and Barbuda, issued a Mayday call from its position in the Dover Strait just after 19:00 GMT on Sunday (Dec 6).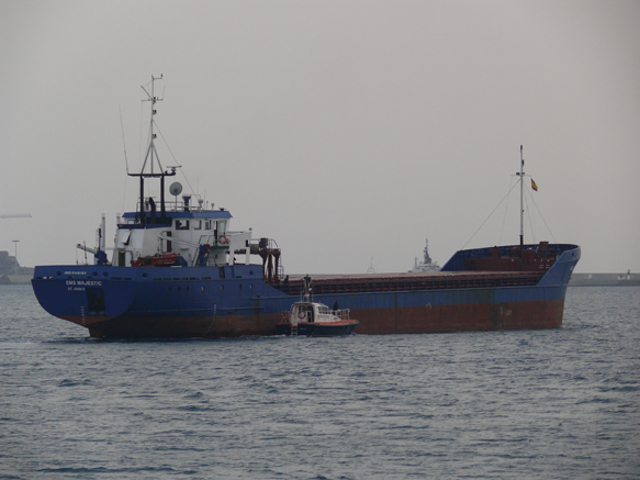 The vessel was en route from port of Rotterdam to Saint Malo with a cargo of grain when started taking on water about 17 nm off Brighton.
A number of vessels transiting the area responded to the Mayday Relay broadcast to provide assistance as required.
Two of the ship's crew of seven were airlifted to land for safety reasons.
Coast Guard helicopter crews from Lee-on-Solent, Hampshire, and Lydd, Kent, were scrambled for the rescue, along with the RNLI lifeboat from Eastbourne, East Sussex.
The research vessel Thor Frigg came to assist and took the ship in tow towards Portsmouth. The water ingress could be brought under control. As a precaution, the tug Abeille Languedoc, stationed at Boulogne-sur-Mer, sailed in the evening to a position west of the traffic separation zone of the Pas-de-Calais, at the buoy Greenwich.
Source: www.bbc.com