About 11 p.m. local time on Friday (Dec 11), amid rough seas, 12 empty containers slid off the deck of the Seattle-bound container ship Manoa, according to its owner, Matson Navigation Co.
The ship was maneuvering to disembark a local pilot, who customarily guides arriving and departing ships, and took a swell broadside, Matson spokesman said.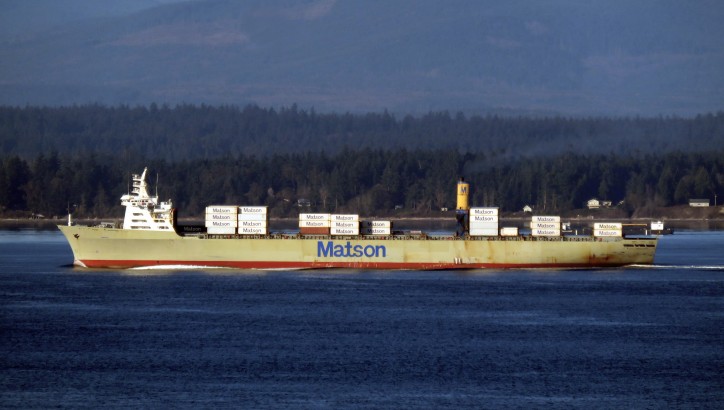 Image: Jim O'Grady
In the ensuring rolling, the containers slid into the sea, about 8 miles outside the Golden Gate. The ship had left the Port of Oakland earlier in the day.
According to the U.S. Coast Guard, storm-churned 19-foot swells and 20 mph winds made for rough going, Coast Guard official said.
The offshore currents are expected to nudge any floating containers toward Pacifica. Matson Navigation has contracted with an agent to collect any arriving containers, the Company spokesman said.
As for the rest, Coast Guard official said, "we are putting out a safety information broadcast to let mariners know that there are containers out there, so they don't become a navigation issue."
Source: www.mercurynews.com