Daewoo Shipbuilding and Marine Engineering has completed the trial sail of the world's first LNG carrier propelled by directly sprayed natural gas, and will deliver the vessel in January.
The successful construction of the environment-friendly, high-efficiency carrier is expected to increase DSME's influence in the market and give another opportunity for recovery to the shipbuilder in financial strain, industry sources said.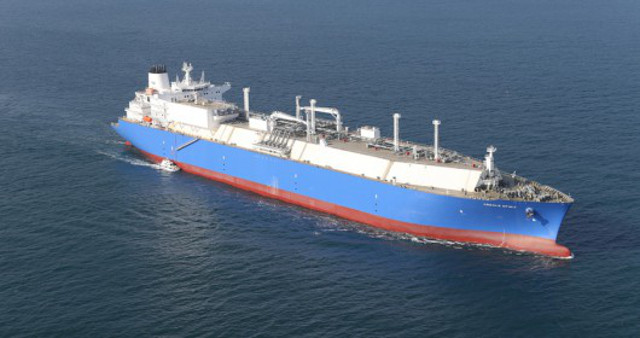 Image: DSME
Ordered by Canadian shipping company Teekay, the 173,400-cubic meter vessel named Creole, recently finished 15 days of sea trials in the Korea Strait, company officials said. They also said it perfectly met standards of function as demanded by the ordering firm, in such categories as the supply of a high-pressure natural gas engine, storage and transport of natural gas, and partial re-liquefaction system (PRS).
This vessel is loaded with the world's first natural gas-propelled engine and features all of DSME's recently developed technology, including fuel gas supply system and PRS. It boasts 30 percent higher fuel efficiency while sharply reducing pollutants, allowing its owner to save $5 million in fuel costs a year, company officials said.
Reflecting DSME's competitive edge in this area, it got 35 of the 47 orders for LNG carriers with capacity of 160,000 cubic meters or larger that Korean shipyards received last year.
Source: www.koreatimes.co.kr