CMA CGM, a leading worldwide shipping Group, has announced the launch of its new Med Gulf Ecuador service (MGE) offering a direct connection between the Mediterranean Sea, the Caribbean, the Gulf of Mexico, Colombia and Ecuador. It will start on December 19th in Guayaquil.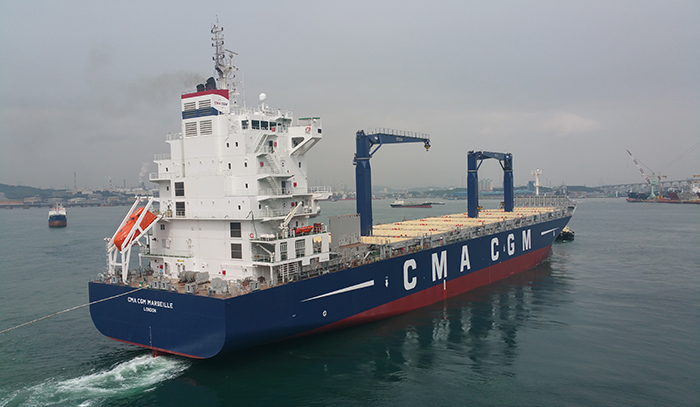 Thanks to this offer, Ecuador, one of the largest banana producers in the world, will be linked to Malta in 19 days. Transhipment connections with other Group services offered in Malta guarantee full export solutions for Ecuadorian producers towards all global consumer markets around the world, such as the Mediterranean Sea, North Africa, and the Middle East.
Moreover, CMA CGM provides the only direct and weekly service between the Gulf of Mexico (Veracruz, Altamira, Houston and New Orleans) and Ecuador (Guayaquil). The Group answers its clients' export needs from the U.S. and Mexico towards Latin America. Thanks to transhipment connections in Guayaquil, transport services are offered to Peru, Chile and Colombia.
CMA CGM upgrades its presence on intra American markets and pursues its development strategy in Latin America a few months ahead of the new Panama Canal opening expected mid-2016.
The new rotation will be as follow: Malta, Livorno, Geneva, Barcelona, Valence, Tangiers, Caucedo, Kingston, Veracruz, Altamira, Houston, New Orleans, Kingston, Cartagena, Guayaquil, Kingston then back to Malta.
CMA CGM will operate all nine 2100 to 2500 TEU capacity vessels, with large Reefer capacity.
Source: www.cma-cgm.com