Teekay Tankers Ltd. announced on Monday (Dec 14) that its Board of Directors has approved a new dividend policy, effective immediately, under which the Company intends to pay out 30 to 50 percent of its quarterly adjusted net income, with a minimum quarterly dividend of $0.03 per share, subject to any reserves determined to be required by the Company's Board of Directors. The new dividend policy will provide investors the opportunity to more directly participate in the earnings from the tanker market while also enable the Company to further strengthen its balance sheet.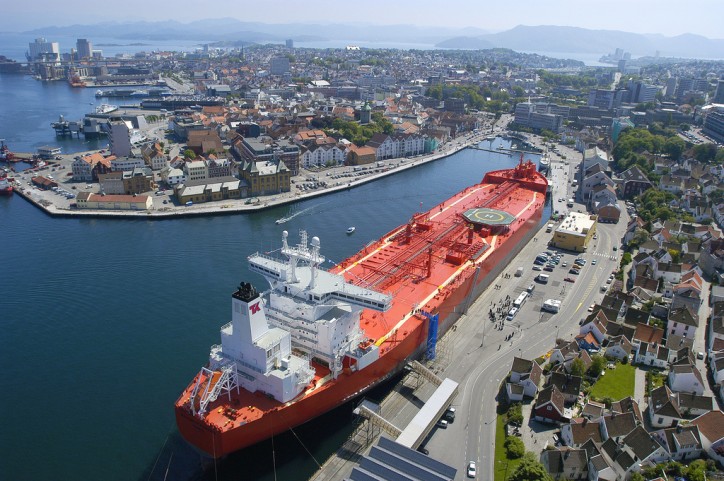 Based on the Company's estimated results for the fourth quarter of 2015, the Company's Board of Directors has declared a fourth quarter cash dividend of $0.12 per share, representing a 400 percent increase from the previous fixed dividend of $0.03 per share. The cash dividend is payable on February 12, 2016 to all shareholders of record as at February 2, 2016.
Teekay Tankers also announced yesterday that it has secured a new $900 million long-term debt facility that will mature in January 2021. The new facility will be used to refinance 36 of the Company's existing vessels, including the recently-acquired vessels that are secured by the Company's two bridge loan facilities which mature in early-2016, and the Company's main corporate revolving credit facility that matures in 2017. The new facility includes both a term loan and a revolving credit facility component, which will stretch out the Company's debt maturity profile as well as provide financial flexibility. The facility, which was led by Nordea and ABN AMRO, is expected to be completed in January 2016 subject to final documentation.
"During the past year, we have successfully expanded our owned fleet by 17 vessels through accretive acquisitions in addition to growing our in-the-money chartered-in fleet. Our new dividend policy will provide long-term investors the opportunity to more directly participate in the Company's strong free cash flow generation while enabling further de-levering of our balance sheet, which increases the Company's net asset value and further strengthens our financial position," commented Kevin Mackay, Teekay Tankers' Chief Executive Officer. "We believe the new dividend policy provides the right balance between prudently managing the balance sheet and distributing cash to shareholders. Given our desire to further de-lever our balance sheet over the near-term, the dividend declared for fourth quarter of 2015 is based on the lower end of the intended payout ratio of 30 to 50 percent of adjusted net income. Going forward, the payout ratio will be determined taking into account several factors, including the Company's financial leverage and potential growth opportunities, amongst others."

Mr. Mackay continued, "We are also grateful for the continued strong support we receive from our growing bank group, as represented by our new $900 million debt facility, which was 1.4 times oversubscribed. With the combination of these two key financial initiatives and the Company's well-timed fleet growth and renewal over the past year, we believe Teekay Tankers' shareholders are well-positioned to benefit from what we expect will continue to be a strong tanker market."
Source: teekay.com