All 29 Russian tourists aboard a tourist vessel in Nha Trang Bay in Vietnam were rescued Thursday (Dec 17) after it developed a leak and its engine broke down.
The ship, belonging to the local Lang Ca Tourism Company, sailed into the bay that morning, and at around 11:30 a.m. LT its engine stalled and it began to leak near Hon Mun Island, some six nautical miles off Nha Trang.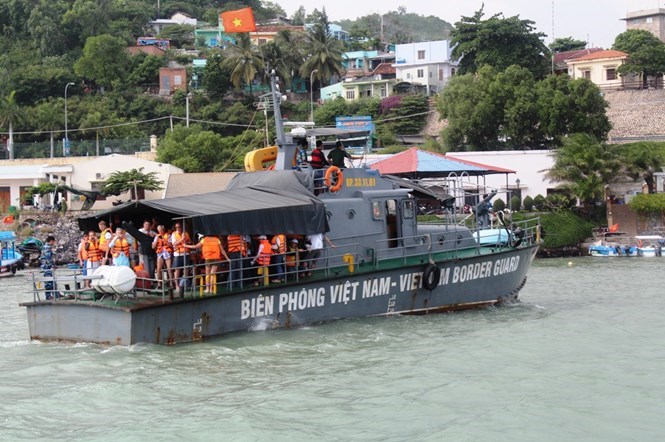 Tourists were taken ashore on a rescuing boat of Vietnam Border Guard in Nha Trang on December 17 - Image: Khanh Vien
Captain Nguyen Lan, 53, immediately sent an SOS to the border guards for rescue. A rescue vessel reached the sinking ship in about an hour despite bad weather.
All 29 tourists and 10 crew members were rescued before the ship sank.
Local authorities are investigating the cause of the accident.
Nha Trang Bay, a popular tourist destination in central Vietnam, is about 570 sq.km and dotted with 19 islands.
Source: www.thanhniennews.com