The largest infrastructure project since the waterway's original construction, the Panama Canal Expansion Program will create a new lane of traffic along the Canal through the construction of a new set of locks, increasing the waterway's capacity.
The new locks will have three chambers, water-saving basins, lateral filling and emptying system & rolling gates.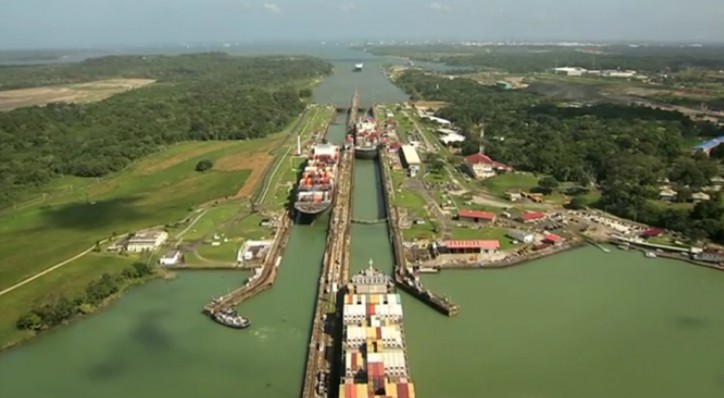 Meanwhile Evergreen Group's Colon Container Terminal (CCT) located on the Atlantic side of the Panama Canal held a ceremony to mark the completion of its newly built berth number 4 that will increase the terminal capacity to 2.4m TEUs, up from the present 1.5m TEUs.
CCT registered the highest growth amongst Panamanian terminals for January-October 2015, with an increase of 20.8% to 666,846 TEUs, from 424,442 TEUs in 2014.
Phase Three of CCT expansion, built by China harbour Engineering Company (CHEC), brings 320 metres of additional quay and a 8.5-hectare-container yard. Three new STS 22-row- across cranes arrived in November and another STS 24-row-across crane is expected next year.
Dredging has increased draught to 16.5 metres giving capability to the terminal of handling simultaneously two large vessels of 12,000-14,000 TEU. Besides, CCT is continuing with the next stage of its expansion programme to further increase quay length of berth 3 and berth 4 to 780 metres.
Source:micanaldepanama.com