Almost a dozen shipyards have been added to China's White List of shipbuilders that are set to enjoy financial support from the state in the forthcoming period, the country's Ministry of Industry and Information Technology informed.
The 11 shipyards join the 60-strong list and include Jiangsu Yangzi Xinfu Shipbuilding, Jiangsu New Hantong Ship Heavy Industry, Nantong Rainbow Offshore & Engineering, Jiangsu Haitong Offshore Engineering, Anhui's Wuhu Xinlian Shipbuilding, Fujian Baima Shipyard, Fujian Southeast Shipyard, Fujian Huadong Shipyard, Hubei's Ezhou Guangda Shipbuilding, Guangdong's Jiangmen Nanyang Ship Engineering, and Chongqing Donggang Shipbuilding Industry of China Shipbuilding Industry Corp (CSIC).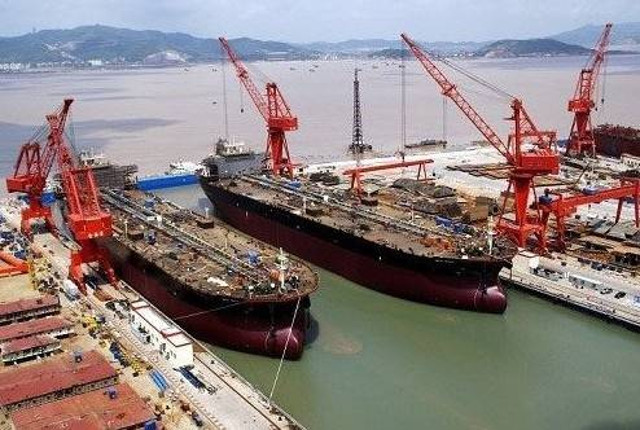 Image: CNSS
The 'White List' was introduced in 2013 by the Chinese government, as an additional incentive for shipyards which comply with the country's requirements in areas such as ship emissions, offering the rule-abiding shipyards benefits such as tax rebates and bank credits.
The first batch of shipyard names ensued in September 2014. The effort forms part of China's reform of the shipbuilding sector aimed at boosting competitiveness by cutting over-capacity including through encouragement of mergers and acquisitions.
The Chinese shipbuilders have been the preferred choice of global owners when it comes to ordering new ships in November, leaving South Korean competitors far behind.
According to Clarksons data, the November order book of Chinese shipbuilders comprised of 1.46 million compensated gross tons (CGTs), accounting for 80 percent of the total orders placed in November worldwide.
Source: www.worldmaritimenews.com