A Korean fishing vessel carrying a crew of 39 got stranded in the ice of the Antarctic Sea and was rescued Saturday (Dec 19)
"The stranded ship has been successfully rescued and is on its way to safe waters," an official at the maritime ministry was quoted as saying by Yonhap.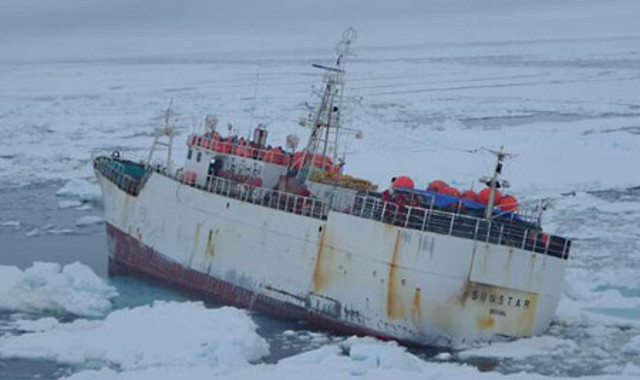 Image: Yonhap
The 628-ton SUN STAR sent a distress call late Friday (Dec 18). Initially, the 862-ton ship COSTA from the same Korean company, tried to tow the stranded ship out of the ice but failed in its efforts to rescue the ship. The Korean icebreaker, ARAON arrived at the scene early Saturday to free the stranded ship.
The ship's crew, including seven South Korean sailors, were ordered to evacuate to the larger Costa. Five of the crew stayed with the Sun Star to keep it maintained and in good repair.
Source: www.koreatimes.co.kr