Iran's news media reported on Saturday (Jan 02) that the Swiss shipping line MSC has started calling at the country's southern ports after a hiatus of six years.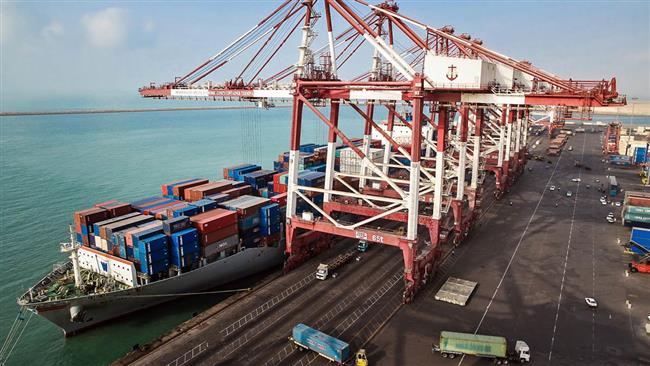 Iran says the Swiss shipping line MSC has started calling at its southern Shahid Rajaei port.
IRNA reported that an MSC container ship has docked at Shahid Rajaee port in the Persian Gulf coastal city of Bandar Abbas.
Ehrahim Idani, the director general of Ports and Maritime Organization of Hormozgan Province, has told the news agency that the ship has a capacity of 1,162 TEU (twenty-foot equivalent unit) and has arrived from Shanghai, China.
Idani added that MSC – which is currently the world's second largest shipping company - is planning to have its container ships visit Shahid Rajaee port every week in the near future.
The official further emphasized that a total of 17 international shipping lines are today operating in Bandar Abbas. He said the warm welcome by the companies to call at Shahid Rajaee is a result of certain privileges that they can benefit from at the port.
Some of those privileges, he said, include volume-based discounts, speedy loading and un-loading operations, as well as efficient bunkering services.
According to the official, about 0.7 million tons of goods have been transshipped from Shahid Rajaei port during a period of eight months starting March 2015.
Shahid Rajaee Port is connected to more than 80 ports worldwide, IRNA said. The highest rate of cargo transit through Iran and towards the Central Asia passes through this port, it added.
Shahid Rajaee port is located 23 kilometers west of Bandar Abbas. It is equipped with 18 gantry cranes and 41 docks, which make it the biggest and most modern container port in Iran.
Source: www.presstv.ir