A further round of rationalisation has taken place in China's shipping and logistics sector with the announcement that the government has agreed China Merchant Group's (CMG) takeover of Sinotrans and CSC Holdings Co.
Both Sinotrans and CSC Holdings Co had been controlled by the State-Owned Assets Supervision Administration Commission.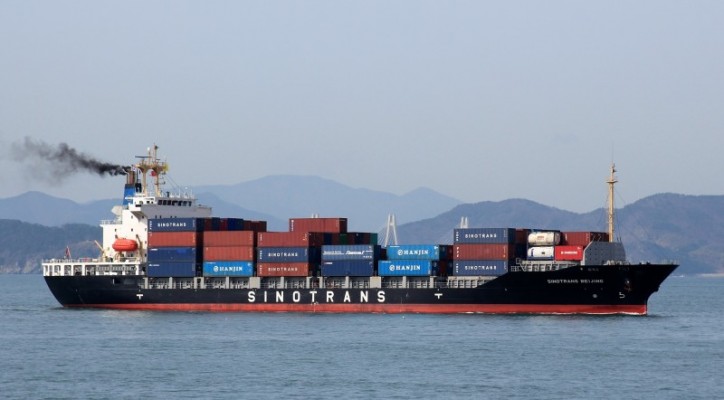 Image: Sinotrans Beijing by lappino / shipspotting
A statement released by CMG read: "This takeover will effectively merge the resources, business and talents of the two giants, and create economies of scale and synergies in operations that include logistics, dry and wet cargo shipping, development of ports and industrial parks, as well as equipment manufacturing."
There will now follow a period of consolidation, detailed planning and resource allocation as activities are embedded into various parts of the organisation.
CMG listed its goals as:
offering the market fully integrated supply chain solutions with "one-stop services" developing a highly competitive ocean going and river tanker fleet;
expanding the group's dry bulk shipping capacity;
pooling port and shipping assets to create a supply chain management platform which fully serves China's 21st Century Maritime Silk Road project.
Group subsidiary China Merchants Holdings International Co is one of the largest operators of container terminals in the world with interests in many Chinese ports as well as in Turkey, Sri Lanka, East and West Africa.
The latest move comes less than three weeks after Cosco and China Shipping Group announced their merger.
The deals follow several years in which China-based shipping conglomerates have been generally unprofitable and inefficient and they are a key plank of the Chinese Government's policy of streamlining the state-controlled sector of the economy by creating corporations that are capable of competing more effectively in the global marketplace.
Source: www.worldcargonews.com