Cargo ships or vessels that carry coal and other dry bulk commodities have been hit hard as charter rates have crashed to abysmal levels. The earnings have been dented by the collective pressure of slowdown in China and excess fleet capacity added since 2014.
As a result, owners are facing distress sales, emergency capital raisings and bankruptcy is staring at many ship owners. Cargo ship owners are complaining that the current charter fees cannot cover even the vessels' operating costs let alone the financing part. It is bad news for private equity firms, which invested heavily in the sector.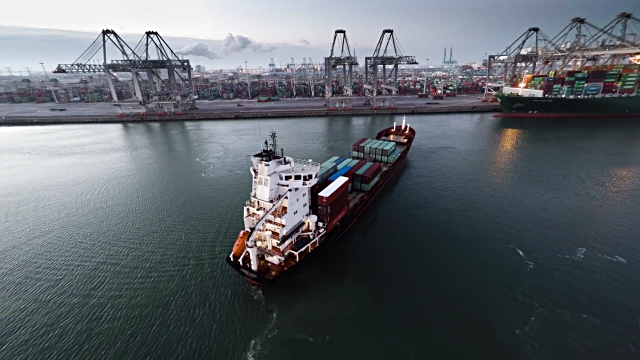 Short-term charter rates for Capesize ships came down to US$4,897 a day on December 23, which is one fifth of the US$20,000 a day in August 2015. According to estimates, vessels have an operating cost of US$13,000 a day covering the finance too, reports The Financial Times.
Big mess
The lows in cargo shipping were reflected in the crash of the Baltic Dry index, measuring the overall average charter rates. It crashed to lowest levels in late 2015 since 1985. Basil Karatzas, a New York-based shipping consultant called the present market condition as "murder — a big mess."
The major reason for the slide has been over capacity in dry bulk fleet. The vessels ordered in early 2013 and early 2014, mostly with private equity funding, started delivering and net capacity of the dry bulk fleet jumped 3 percent in the first 10 months of 2015.
While the fleet grew rapidly, China's slowdown dented the expected 6 percent increase in trade in dry bulk commodities over 2015 and there was zero growth in trade volumes.
The crisis was further aggravated by the low oil price. As prices of fuel fell charterers ordered ship owners to speed up the ships. The increased speed also made the oversupply problem worse with the fleet's carrying capacity got stretched up.
Michael Bodouroglou, chief executive of Athens-based Paragon Shipping and a New York-listed dry bulk ship owner noted that cash crunches of the listed companies are affecting many private equity investors in the industry. Some of the names include Monarch Alternative Capital, which holds 18 percent stake in Scorpio Bulkers and Oaktree Capital controlling Star Bulk.
The charter rate decline also led to the slide in Hamburg ConTex, which tracks hiring rates for the most common ship classes. It documented that losses are spreading to all individual categories, reports JOC news.
Source: www.ibtimes.com.au