The ferry ZUHAIRI sank after colliding with barge near Semporna port, Malaysia, north east Borneo, at around 20:00 LT on January 6.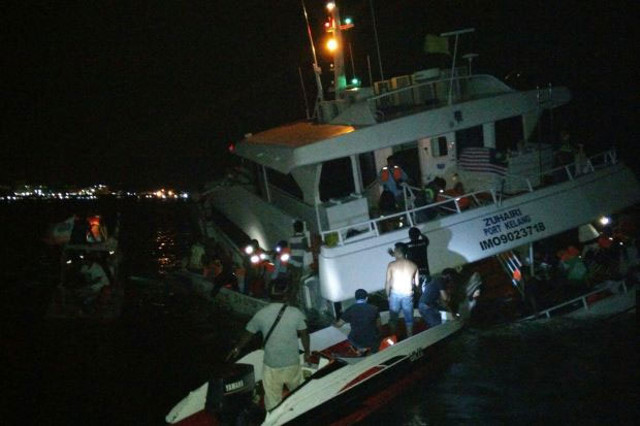 It is understood that the ferry left Bongao island in southern Philippines for Semporna at about 14:00 LT and was approaching in Semporna when it collided with the barge.
Some 158 passengers and crew from Bongao, Philippines were rescued, 9 were hospitalized, though without serious injures. Exact number of passengers on board yet unknown.
Ferry was sinking slowly, which gave rescuers enough time to evacuate all people on board.
The ZUHAIRI is 119-GT ferry, built in 1992, sailing under the flag of Malaysia and managed by MID-EAST ENTERPRISE, Sabah, Malaysia.
Source: fleetmon.com