Short aerial video of the newest U.S. Navy destroyer, USS Zumwalt (DDG-1000), recorded by Maine Imaging Photography is showing its first entering in the Portland Harbor.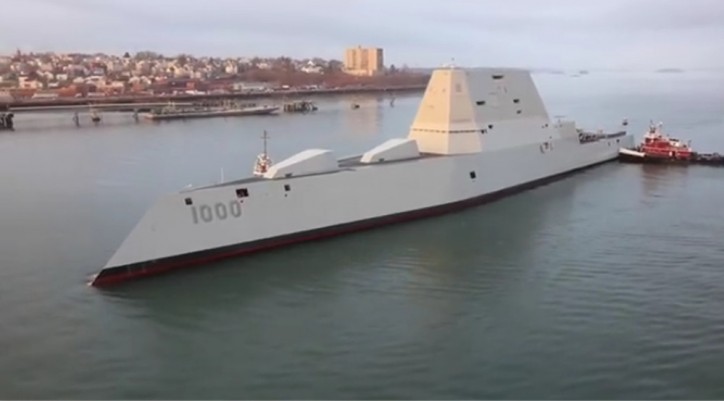 The Zumwalt is the first of three planned Zumwalt-class stealth destroyers being built for the U.S. Navy by General Dynamics Bath Iron Works in Maine.
Maine Imaging notes that it obtained permission to fly in such close proximity to the ship, which "was an honor".
Related news: U.S. Navy's Largest Destroyer Ever Heads Out to Sea for First Time (VIDEO)