On Jan 8, 2016, at 7 a.m. LT the 1598-gt general cargo ship Evert Prahm was in collision with the transporter bridge in Rendsburg which was heavily damaged.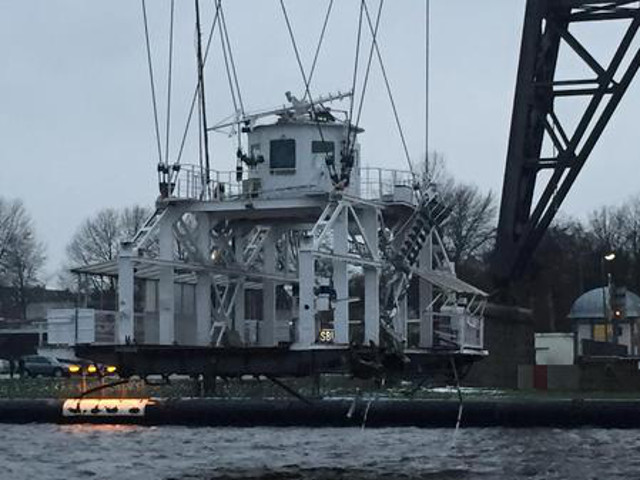 Image: m.kn-online.de / Frank Behling
Two people, among them the ferry master, were slightly injured. The captain was brought ashore by the canal ferry Memel which was called from the ferry pt. Audorf, leaving only the ferry Stolpmünde in traffic over the canal there.
The Memel also transported the firefighters and rescue personnel to the crash site.
The ship traffic on the Kiel Canal was stopped for the time being.
The Evert Prahm was coming from Liepaja and transited the Kiel Canal westbound. The cause of the collision was unclear. However, the ferry had repeatedly encountered technical problems with the 12 steel cables in recent days. At least one was torn in the collision.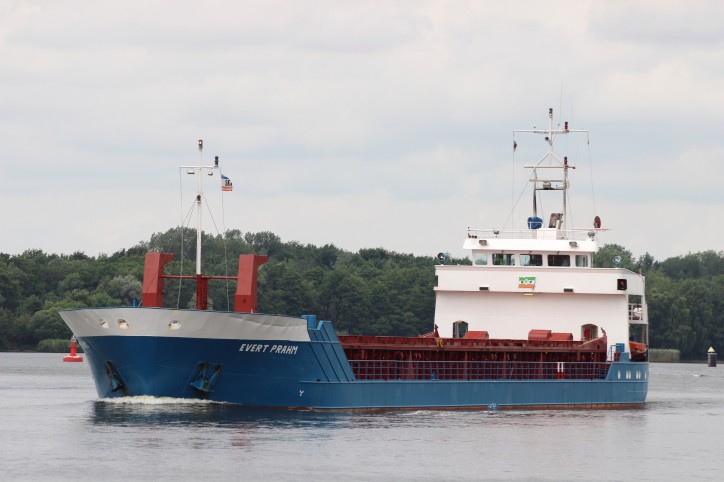 Image: Dieter Kroepelin
After the accident, the railway traffic on the bridge was stopped, and many commuters were stuck in the trains to and from Rendsburg. It is the only railway crossing over the canal between Kiel-Levensau and Grünental in Hanerau-Hademarschen.
Source: m.kn-online.de