Canadian regulators on Thursday (Jan 7) approved a 40-year export license for a liquefied-natural-gas plant proposed for Canada's Pacific coast by a consortium led by Royal Dutch Shell PLC.
The Canadian National Energy Board granted the permit, which it called the longest ever issued, after receiving an application in July from Shell and other sponsors of the project, which is known as LNG Canada.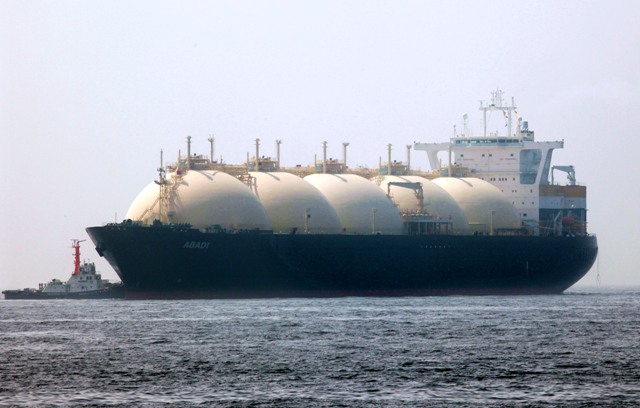 It comes at a challenging time for Shell and its partners due to slumping global crude oil and LNG spot-market prices.
The LNG Canada project is one of nearly two dozen terminals proposed for Canada's western coast that would ship natural gas in liquefied form to energy-hungry markets in Asia. None has been built yet amid concerns about costs and regulatory hurdles.
The Shell-led consortium welcomed the move, saying the extended duration of the permit gives the project a competitive boost. "We believe [it] further enhances the competitiveness of the emerging LNG industry in Canada, relative to our international competition," Andy Calitz, CEO of LNG Canada and a Shell veteran, said in a statement.
The NEB permit allows for annual export of up to 1.34 trillion cubic feet of natural gas, which is the equivalent of 3.7 billion cubic feet a day, and requires LNG Canada to start exports by 2022. Mr. Calitz said a decision on whether to proceed with construction of the plant, which would take about five years to complete, is expected sometime later this year.
The LNG Canada export terminal, which is expected to cost as much as 40 billion Canadian dollars (US$28.39 billion), became the first LNG project to receive a facility permit from the government of British Columbia's Oil and Gas Commission earlier this week.
Canada has looked to LNG exports as an outlet to ease a North American natural gas-supply glut and the government of British Columbia has sought to nurture an LNG industry to attract investment and create jobs.
Shell's Canadian unit owns half of the Canadian project in partnership with affiliates of Chinese state-owned energy company PetroChina Co., which owns another 20%, along with 15% stakes each for Korea Gas Corp. and Japan's Mitsubishi Corp.
Source: www.wsj.com