Russian general cargo vessel CITY ran aground on a breakwater in Sakata port, Yamagata Prefecture, Honshu Island, Japan, Japan sea coast on Jan 10, in a rough weather.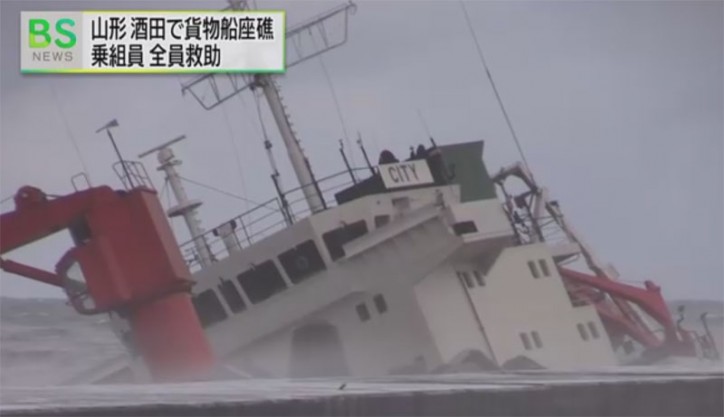 Vessel's hull was apparently breached, the cargo ship was taking on water, with growing starboard list.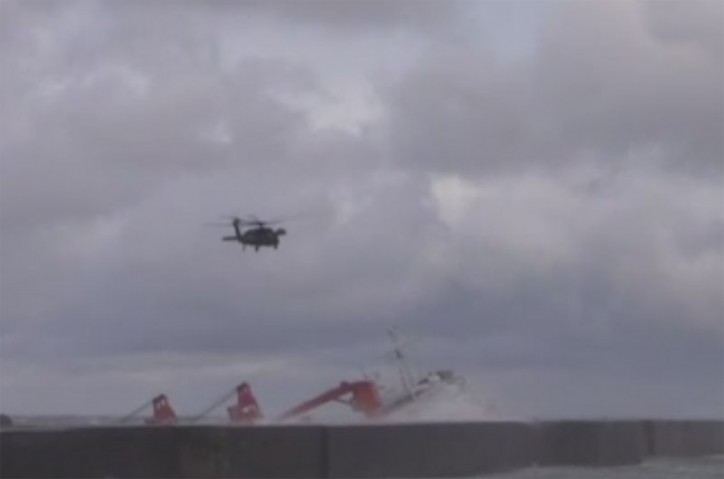 The CITY's crew of 18 (14 Russians and 4 Bangladeshi) was evacuated by Japan CG helicopter. Vessel was en route from Akita to Funakawa.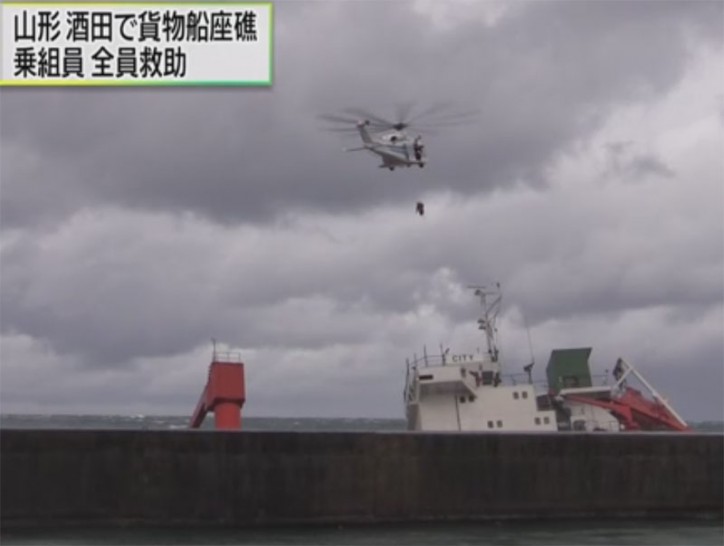 Source: www.fleetmon.com