This video was filmed in 2012 after the tugboat Miss Stacy became pinned broadside against a construction barge at the Memorial Bridge in Portsmouth, N.H.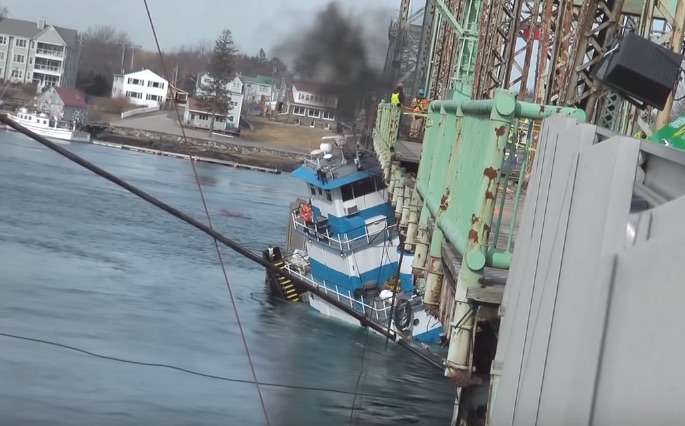 According to onlookers, the Miss Stacey was pinned for about 20 minutes before the larger tug Eugene Moran arrived and was able pull it to safety.
The accident has been attributed to a strong current and a Captain who was unfamiliar with the area, exacerbated by an open hatch on deck that partially flooded the tug. No negligence was determined.
Source: gcaptain.com