The Passenger/Ro-Ro Cargo Ship Spirit of Tasmania 2 has smashed into a Melbourne pier after breaking free from its moorings during a freak storm which lashed the city on Jan 13, 2016.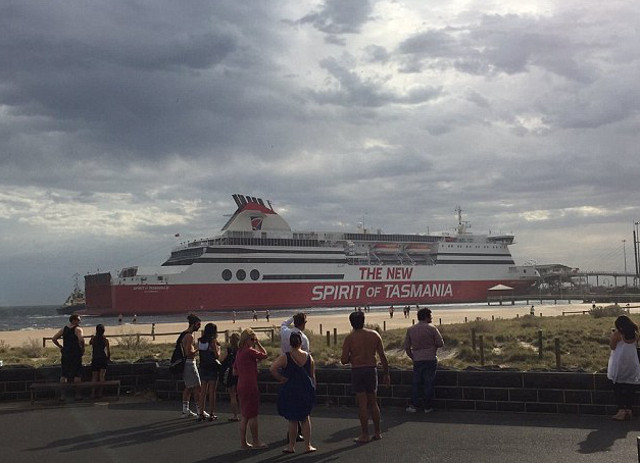 Image: rohanpower / Twitter
The vessel was caught by a wind gust of about 90 km/h around 6 p.m.
The ferry crashed into the car bridge at Station Pier and drifted towards shore. It also damaged its boarding ramp. The ferry then swung at a 90-degree angle to the pier. Shortly after 7 p.m. local time, the vessel was pushed back into place near the docks by some tugs.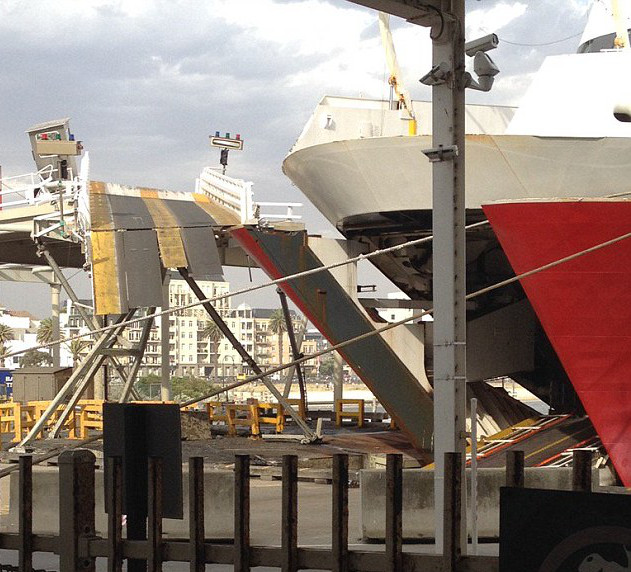 Image: traceehutch / Twitter
The passengers were set to be stranded on the ship overnight as it was unable to let passengers and vehicles disembark. The bridge used to embark and disembark the ferry has been damaged.
In turn, the Spirit of Tasmania 1, which is currently in Devonport will not sail to Melbourne until an engineer's assessment is completed on the damage in Melbourne.
Once that damage has been assessed a decision will be made as to whether the vessel will sail out of Devonport.