The passenger/Ro-Ro cargo ship Blue Star Paros allided with a quay at gate E3 in Piraeus in the night of Jan 11, 2016, at 8.15 p.m. LT.
The ship is serving the route Tinos-Mykonos-Syros-Piraeus. The accident happened during mooring maneuvers.
Due to a technical problem the engines did not reverse in time.
According to reports, the captain tried to stop the ferry by dropping anchor but could not keep the ship from bumping into the quay.
The impact was strong and caused disruption to travelers and also some minor injuries as many people stood on the stairs and waited to disembark.
The ship suffered damage to the bulbous bow.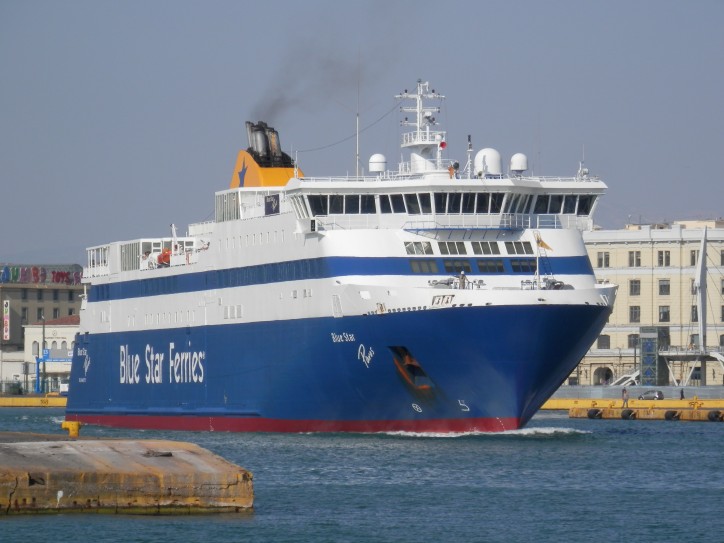 Image: Thomas Anastasiadis
Source: www.star.gr