Escambia County's Marine Resources Division sank the tugboat Ocean Wind to serve as the county's newest artificial reef about 10 miles southeast of Pensacola in the Gulf of Mexico in about 87 feet of water in pos 30 degrees 11 minutes north latitude and 87 degrees 12 minutes west longitude.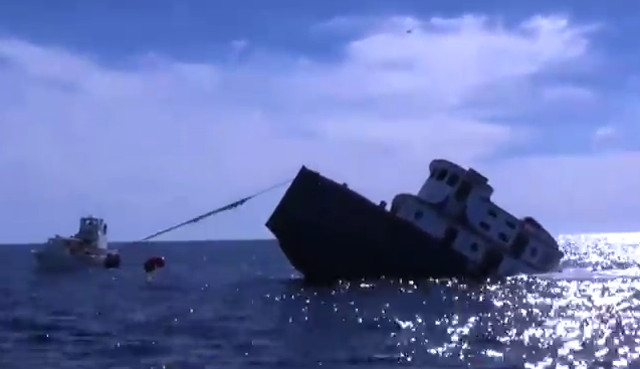 The Ocean Wind was purchased by Escambia County and partially funded by private donations.
The Florida Fish and Wildlife Conservation Commission funded the cleaning, preparation, towing and deployment costs through a grant from the state of Florida special legislative appropriation bill for artificial reef construction.
The new artificial reef will benefit anglers and divers, while also providing a habitat for marine life.
Data from a recent economic analysis for the FWC found that Escambia County's Artificial Reef Program has an annual economic benefit of more than $150 million, while also supporting nearly 2,350 jobs.
The Ocean Wind has been stripped of anything the Florida Fish and Wildlife Conservation Commission did not want sitting on the Gulf floor, a.o. the flaking paint, electrical installations, glass, plastics and residual oil or gas in the five fuel tanks at the Port of Pensacola.
Source: www.myescambia.com