National Shipping Company of Saudi Arabia (Bahri) reported a huge jump in fourth-quarter net profit on Sunday, citing a rise in revenue after the completion of its merger with Vela Marine International and an increase in its fleet size.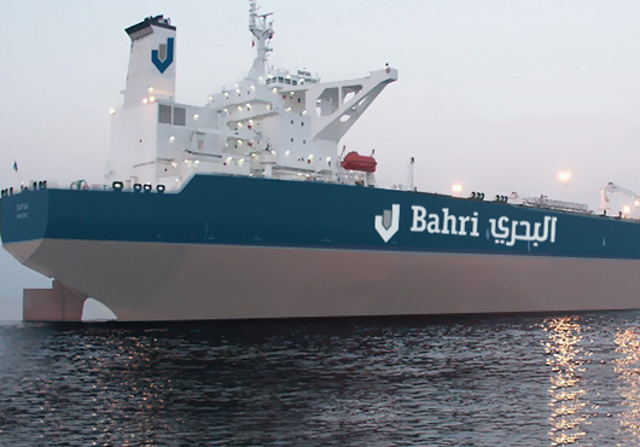 The exclusive oil-shipper for Saudi Aramco reported a net profit for the three months to Dec. 31 of 566.9 million riyals ($151.2 million), up from 123.4 million riyals in the same period a year earlier, it said in a bourse statement.
Analysts at Alistithmar Capital and Osool & Bakheet Investment Co expected the company to make a quarterly profit of 520.5 million riyals and 545.2 million riyals respectively.
Bahri, one of five stocks not open to direct purchase by foreign investors, said last month it was proposing to more than double its annual cash dividend, paying out 2.5 riyals per share for 2015.
The shipper now had a fleet of 75 vessels, of which 33 were very large crude carriers (VLCCs) and 26 were chemical tankers, it said. It did not provide a comparative figure for the end of 2014.
Source: Reuters / Reporting by Tom Arnold; Editing by David French