A boat with 60 people on board has sunk earlier today after catching fire off the Whakatane coast, New Zealand.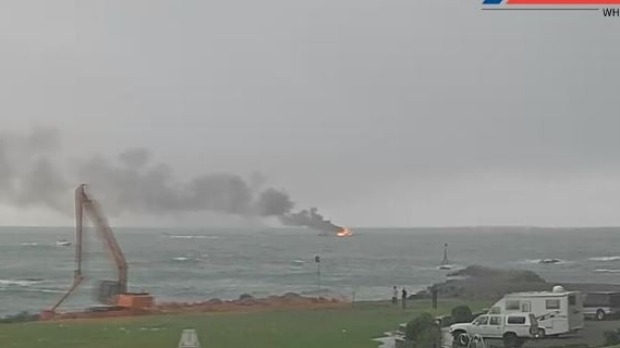 A Coastguard webcam of Whakatane harbour shows the boat on fire.
Fifty-three passengers and seven staff were rescued after being forced to jump into the water to escape the flames.
The Rescue Coordination Centre received a mayday call at about 4pm local time to say everyone was abandoning the vessel and a Coastguard boat along with several small local vessels helped recover passengers and crew from the water about one kilometre from the shore.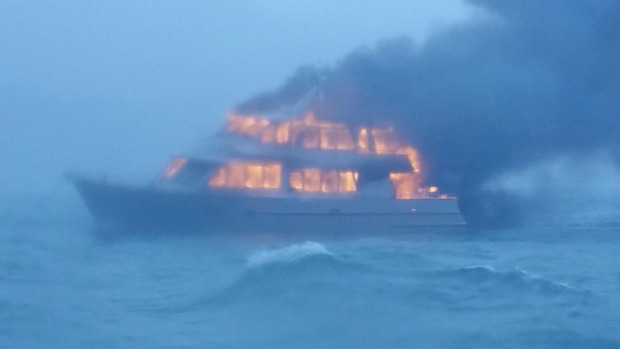 They were taken to a triage centre on Whakatane Wharf and four people were taken to hospital - two remain under observation, two were discharged.
The 22.8 metre passenger vessel was on its way back from White Island when the fire broke out at 3.45pm on the boat operated by Pee Jay White Island Tours.
Source: www.tvnz.co.nz