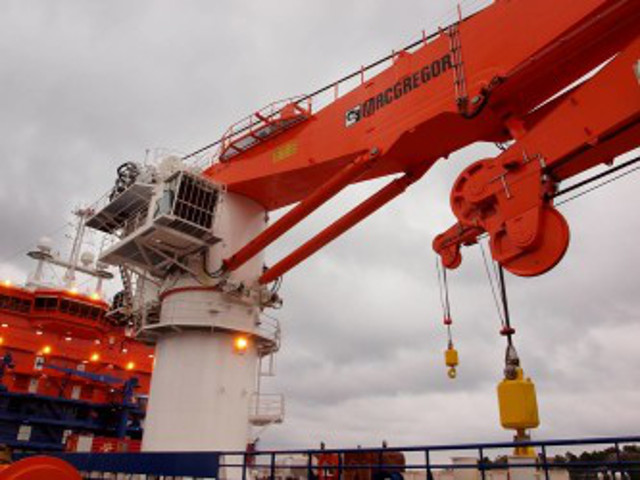 MacGregor, part of Cargotec, has strengthened its position in the heavy-lift market by confirming an important new contract to deliver twelve 450-tonne capacity heavy-lift cranes for six Ecolift F900 vessels, the company said in its press release.
The 13,300 dwt vessels are being built by two Chinese shipyards, Hudong and Huangpu Wenchong, for long-term charter to US operator Intermarine.
Options remain for a further four vessels. The order was booked into fourth quarter 2015 order intake.
The vessels will all be owned by China State Shipbuilding Corporation (CSSC) Leasing. Germany's Hammonia Reederei subsidiary, Peter Döhle, will be responsible for technical ship management.
Delivery of the vessels will begin in the summer of 2017 and continue throughout 2018.
Hudong will build four vessels with options for two more. Huangpu Wenchong will build two vessels, also with options for an additional two. Crane deliveries start at the end of 2016.
Source: www.cargotec.com