The chemical/oil products tanker Georg Essberger suffered an engine blackout on the New Waterway near Hoek van Holland (Netherlands) on Tuesday afternoon (Jan 19).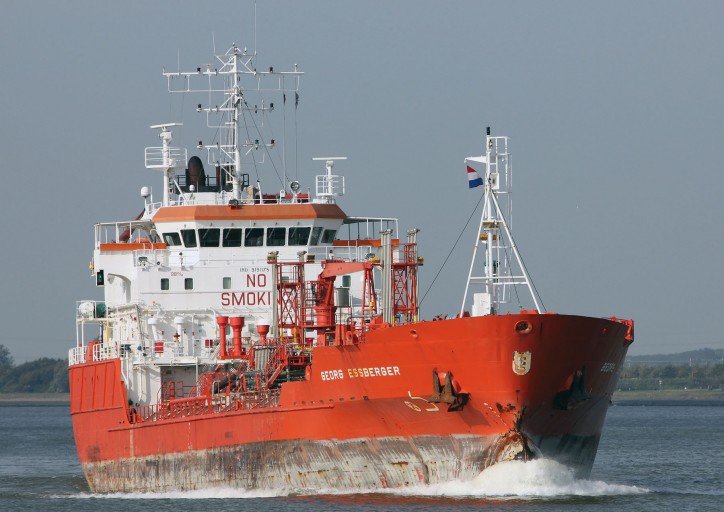 Image: Hannes van Rijn
Due to the engine problem the ship allided with a quay of a Stena Line terminal in spite of an emergency anchoring maneuver.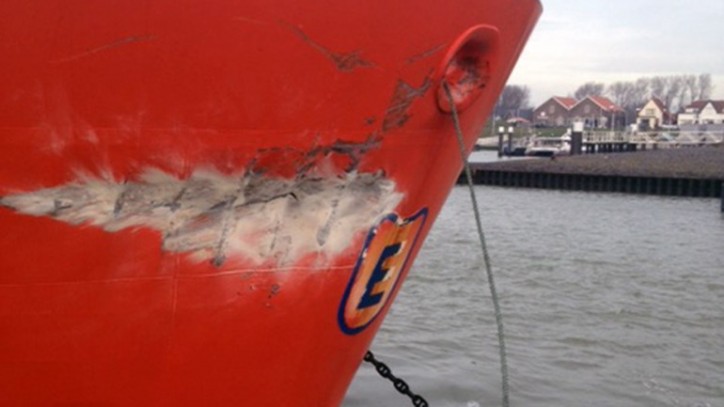 Image: Djaj Wilkens
The ship was underway from the Botlek in Rotterdam to the North sea.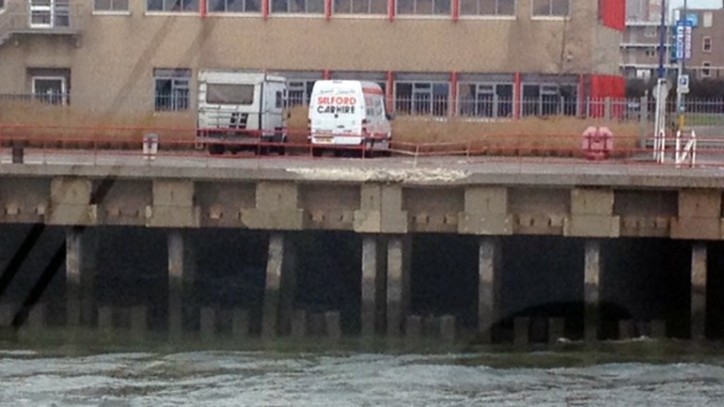 Image: Djaj Wilkens
As a result of the allision, the tanker suffered bow damage. The vessel was towed back to the STR terminal in Rotterdam.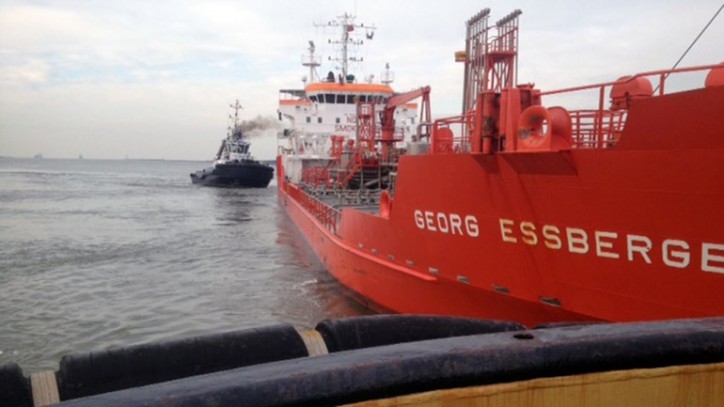 Image: Djaj Wilkens
Source: www.rijnmond.nl