K 'Line car carrier with a load of vehicles from Japan called at the Port of Hambantota recently, the company said in its press release.
The vessel M/V HYPERION HIGHWAY with an LOA of 199.5M and a cargo capacity of 7,700 units, discharged 523 units from Japan for domestic use.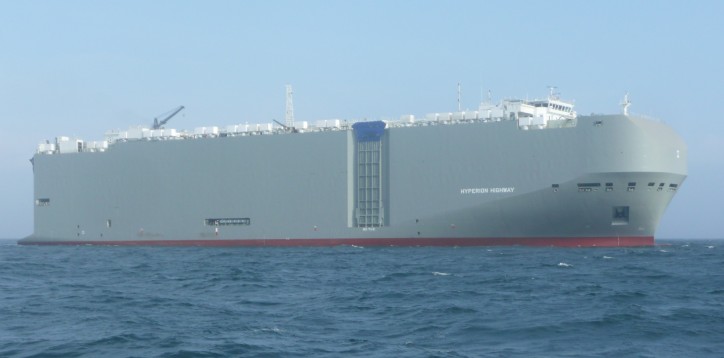 Image: Ivelin Dyankov
A plaque exchange ceremony was also organized on board between Sri Lanka Ports Authority (SLPA), the agents for the vessel M/V HYPERION HIGHWAY ABC Shipping (Private) limited and the Master of the vessel, to mark the occasion and to commemorate the maiden call of M/V HYPERION HIGHWAY.
The Japanese owned shipping line, K Line's contribution towards the Port of Hambantota has seen an improvement compared to last year especially with the transshipment volumes from India to Gulf Ports.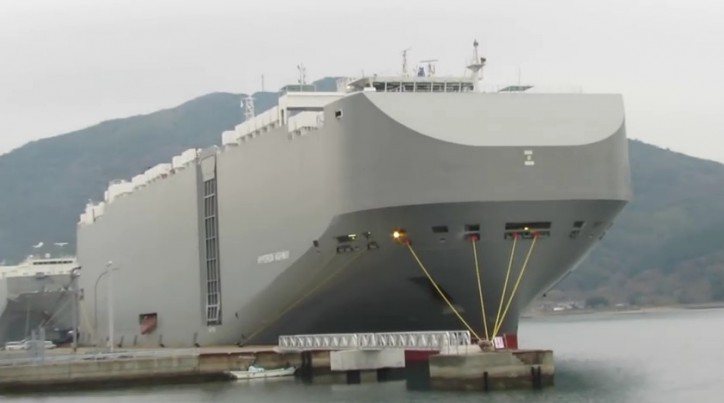 Commenting on the occasion the General Manager Operations and Logistics of the ABC Shipping Mr. Tressel Silva stated that the K line's contribution towards the Port of Hambantota was sharply increased compared to last year by almost 50% and he thanked Sri Lanka Ports Authority and the Management of the Port of Hambantota for their dedication.
Source: en.portnews.ru